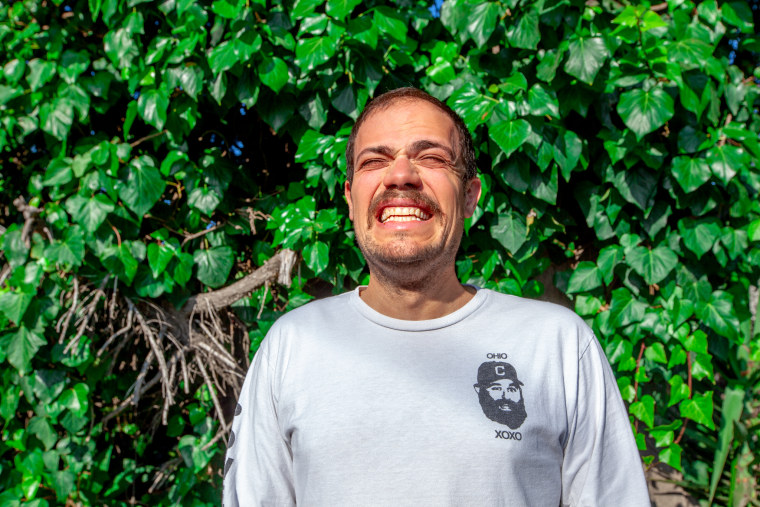 If anyone's fit for for the task of screaming some sense into us all, it's Jeff Rosenstock. After surprising us with his newest record NO DREAM back in May, the Long Island punk hero is now back with a new visual to match. The Teenage Stepdad-directed "Scram!" video pictures Rosenstock and his bandmates plunging into the world of public access television, and emerging with anti-capitalist catharsis.
"I started writing 'Scram!' after being inspired by the kids from Parkland High standing up to the behemoth that is the gun lobby," Rosenstock wrote in a press release. "The last four years (and let's be honest, my entire life) have felt like we are up against an unconquerable force of evil that thrives on violence and inequality. It was a rare bright spot to see thousands of people say 'hey, we're gonna be able to vote in the next election, and we are going to vote you the fuck out.' It was also inspired by the other side - the politicians and lobbyists who promote regressive policies that perpetuate the consolidation of power to the super rich at the expense of everyone else's lives - having the audacity to demand "civility" from students who have watched their classmates get murdered and are tired of going to school in fear."
Watch the clip below, and stay tuned for Rosenstock's performance at this weekend's digital FADER Fort 2.0 on Saturday.