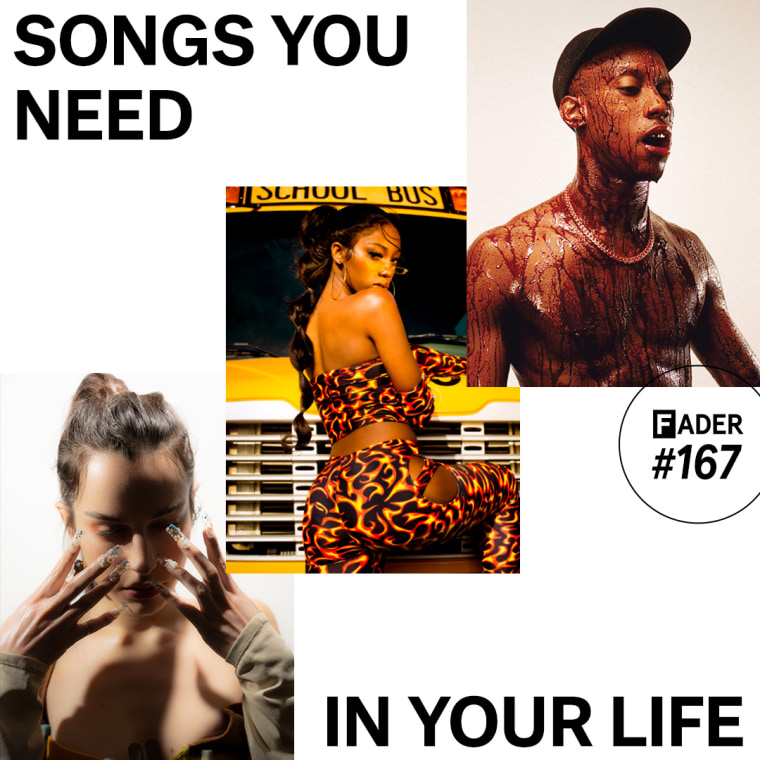 Each week, The FADER staff rounds up the songs we can't get enough of. Here they are, in no particular order.
"Rari" — Octavian feat. Future
Octavian truly stays revved the fuck up. His new joint with Future, "Rari," simultaneously has all the braggadocio of a victory lap and the acumen of someone whose only just getting started.
"It's Bugsnax!" — Kero Kero Bonito
Sarah, Gus, and Jamie are really out here about to have us snacking on bugs. Quite literally no other band could do what Kero Kero Bonito are doing.
"Easy" — Troye Sivan
On the Troye Sivan's latest heart-on-sleeve slapper "Easy," nothing is cut and dry, except for his laser focused intent to push into a more sophisticated, emotionally-torn pop realm.
"May I" — Flo Milli
Is anyone having more fun than Flo Milli right now? On "May I," off her new album Ho, why is you here?, her taunting game is at its sharpest, practically bouncing off the walls of its squeaky production.
"unearth me" — Oklou
French pop experimentalist Oklou's new project Galore is finally coming, and yesterday, she released its first three songs. On "unearth me," she excavates a particularly tectonic groove. It's something that you just want to keep digging at.
"Sweating (Breakage Remix) — Alewya
As smoldering as Alewya's new single already is, the Breakage remix takes it to a new level by upping the voltage and making those pores working even harder.
"I Been Livin" — Liv.e
Liv.e's latest, off her new album Couldn't Wait To Tell You..., feels like a hazy exercise in perpetuity.
"Trapezoid" — SahBabii
Earlier this month our squid king SahBabii returned with a new album, Barnacles. "Trapezoid" is a smoky near-ballad that pivots on the image of an ass like a convex quadrilateral. Enough said.
"Borderline" — Brandy
B7 has finally arrived, and we should all be so grateful. "Borderline" feels like classic entry into the Brandy cannon, bound to stir up that hurts-so-good ambivalence upon first listen.
"Hero of my story 3style3" — Bladee
Bladee keeps spoiling us. Just months after EXETER, he dropped 333 out of thin air. The whole project is exhilarating, but we keep returning to "Hero of my story 3style3," with all of its triumph and that outro.