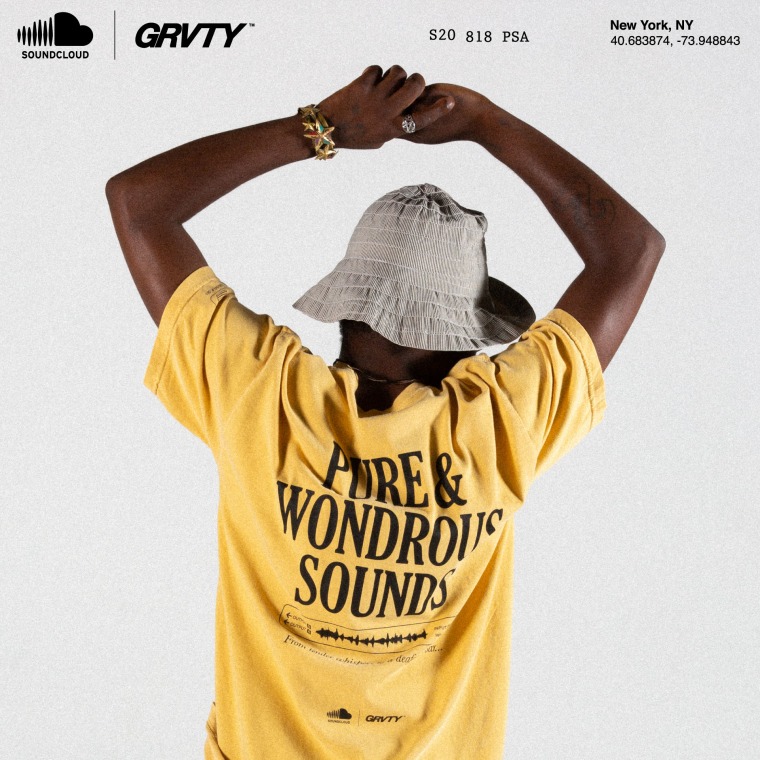 GRVTY, a Washington, D.C.-based clothing brand that The FADER has had its eye on from the start, has teamed up with streaming giant SoundCloud for a new, limited edition fashion collection. "Pure & Wondrous Sounds," announced this morning, was dreamed up during the pandemic and will be the first in a string of fashion collaborations from SoundCloud. The full collection will be released on October 2, but a teaser video and a handful of images from the lookbook are out now. Check those out below.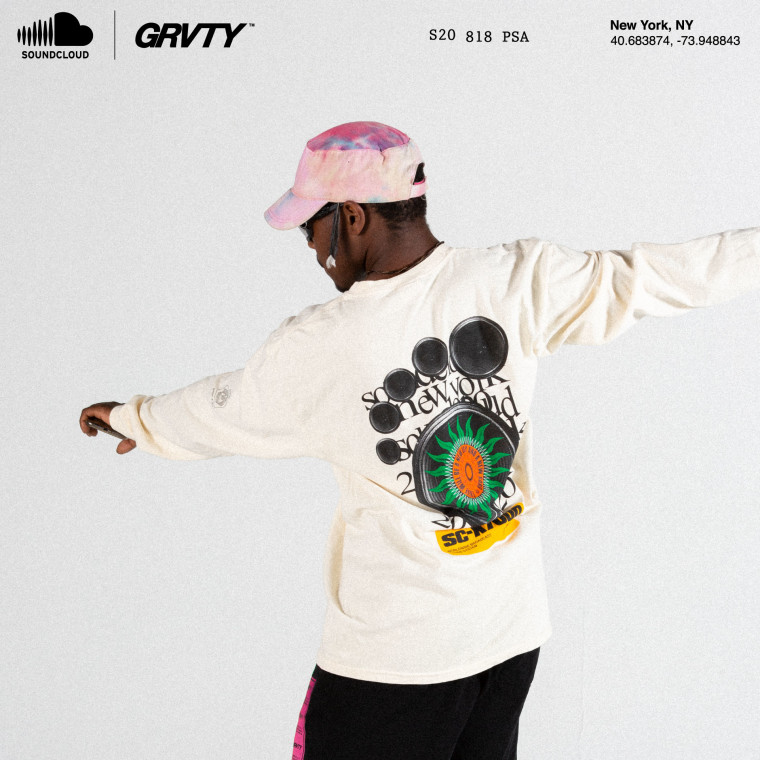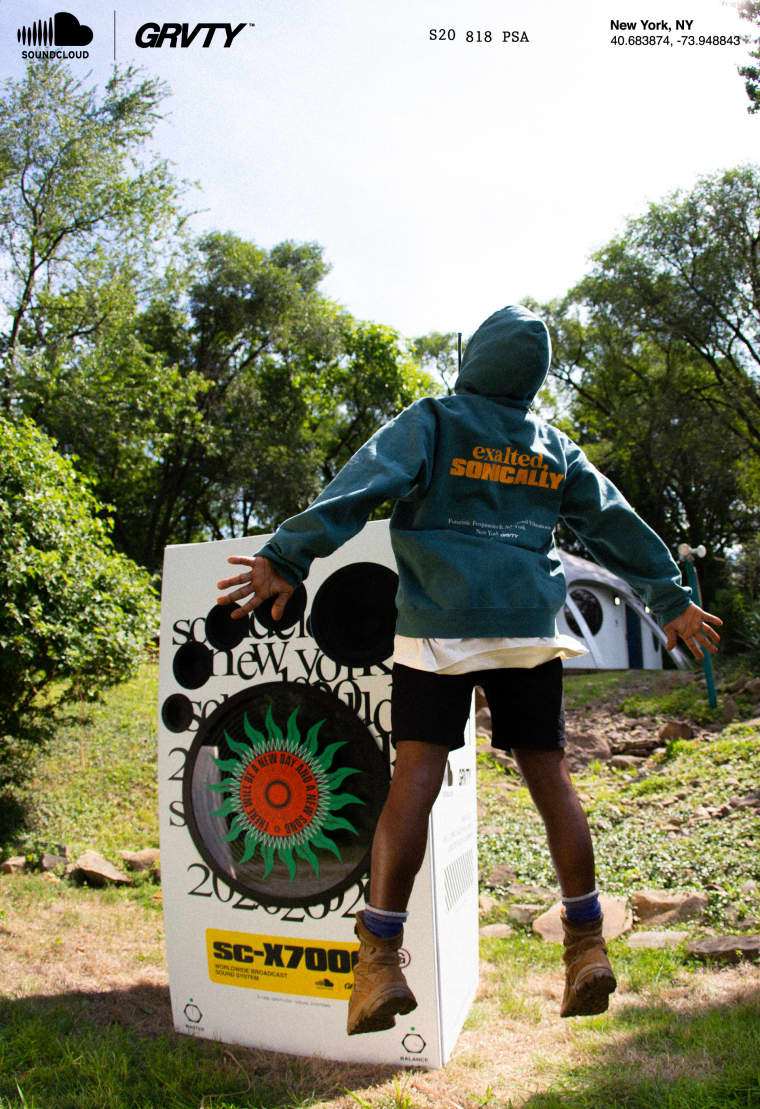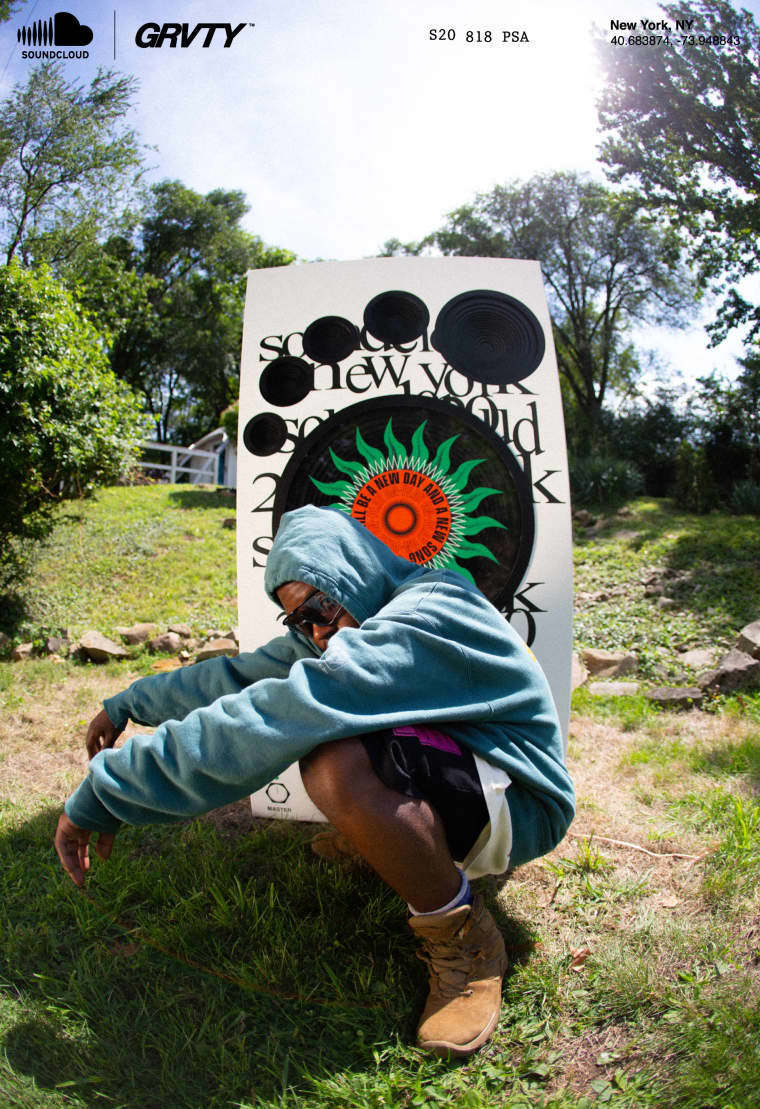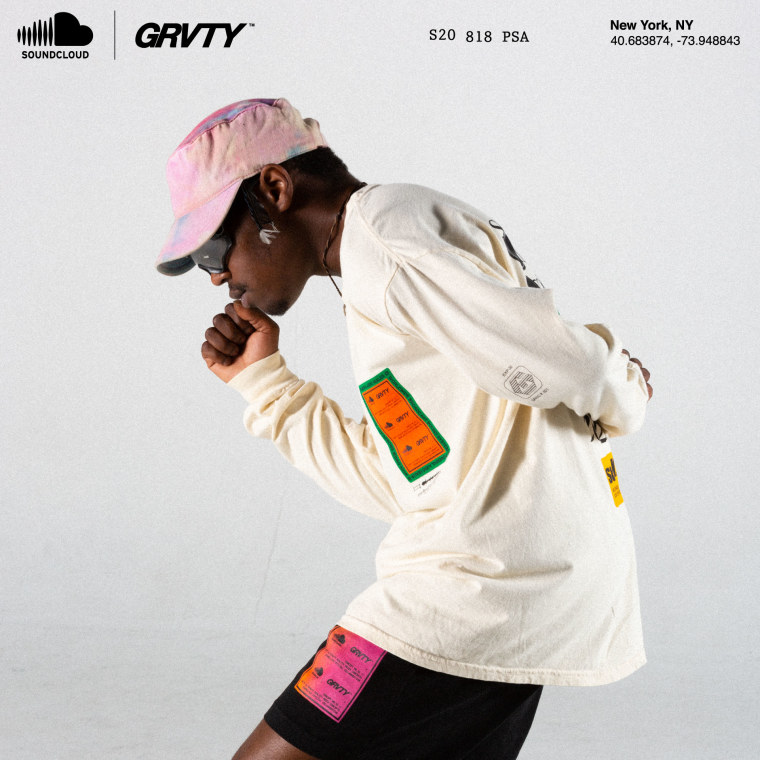 The collection was, according to a press release, "influenced by music and its ability to empower, help us escape, cope, and heal." The full collection will include T-shirts, sweatshirts, vinyl slipmats, and more, all emblazoned with phrases ("There Will Be A New Day And A New Song, Play on," "Exalted, Sonically," "Endless Loop Harmonix," "Futuristic Frequencies And Advanced Vibrations," and "Pure & Wondrous Sounds") that speak to GRVTY founders Marshall Tan and Orlando Urbina's process on this project.
It's only a preview site for now, but the full SoundCloud x GRVTY collection will be available here from October 2.