UPDATE, 09/29, 10:42PM ET: Frank Ocean has commented on the presidential debate via Instagram, writing that it "all feels fake," and that "watching [Donald Trump] dragged out will be way more entertaining than these debates." See the full Instagram story below, followed by our original story.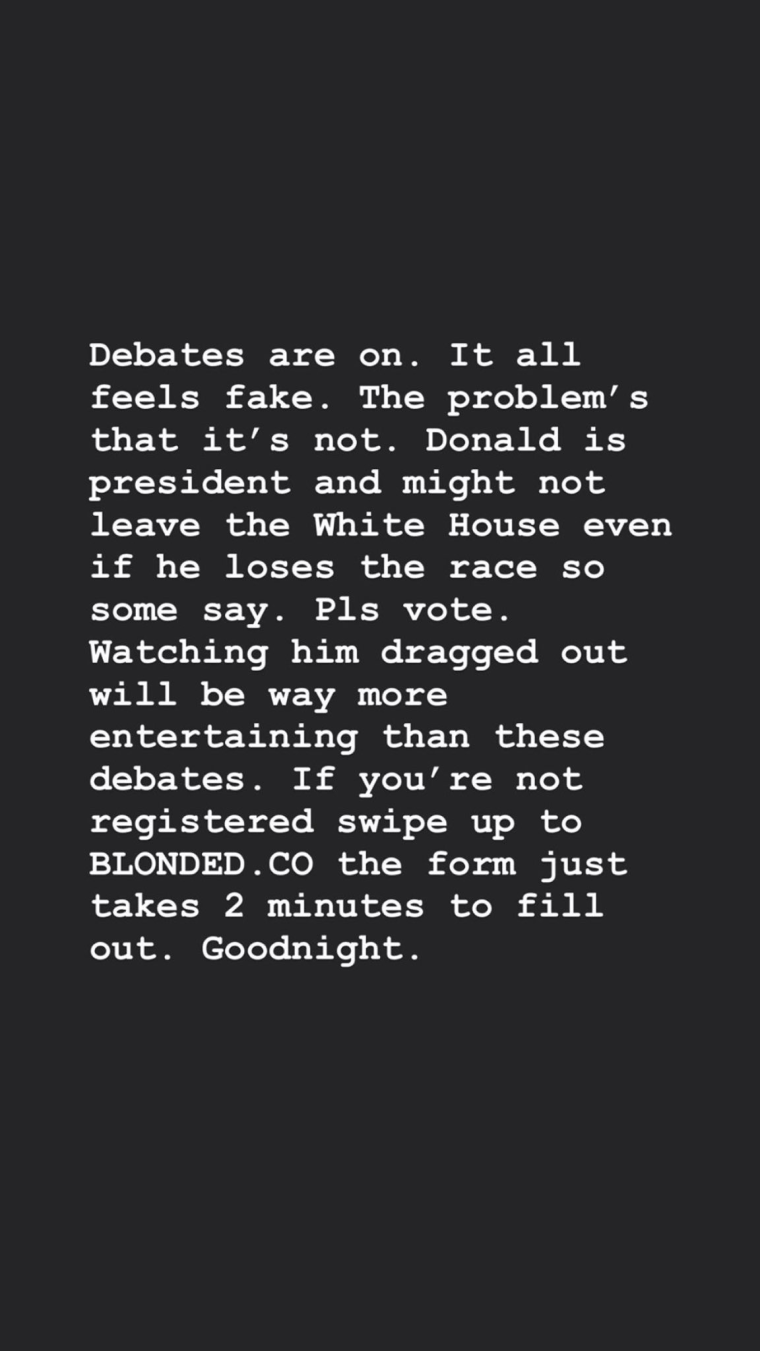 This evening (September 29) marks the first debate between Donald Trump and Joe Biden ahead of the 2020 presidential election. At time of writing, the whole thing seems to be some kind of incoherent mess; thankfully, Frank Ocean has swooped in with alternative entertainment. Earlier this evening, Ocean updated his Blonded website with a new campaign urging fans to register to vote, featuring a voting registration widget and links for fans to check their registration status, check the early voting calendar, vote by mail, and get election reminders.
Ocean is passionate about voting; in 2018, he offered free merchandise to those who showed up to vote in key midterm democratic races and broadcast three special midterms episodes of his Apple Music 1 radio show Blonded.
After a year of teasing new music and hosting PrEP+ club nights in New York, Ocean was set to begin this year with headline sets at Coachella alongside Travis Scott and Rage Against The Machine. While Coachella was cancelled, Ocean still proceeded to share new singles "Dear April" and "Cayendo" and feature as the face of Prada's SS20 menswear campaign. View Blonded's new voting registration section here.