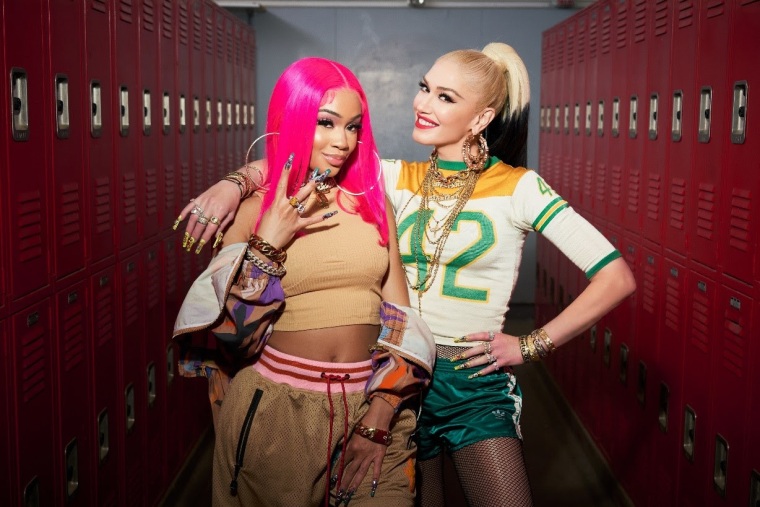 Saweetie is featured on a new version of Gwen Stefani's "Slow Clap" with the pair sharing a video in which they take over a high school, dancing with the students in gym class to the song. Check that out below.
"Slow Clap" was first released last month. It is Stefani's second recent solo single following "Let Me Reintroduce Myself." She is set to release a new album later this year, her first since 2017's You Make It Feel Like Christmas.
Saweetie, meanwhile, dropped "Best Friend" with Doja Cat in January. The rapper is working on her debut album Pretty B*tch Music, due later this year. She was recently forced to release a statement after footage of a physical altercation between her and Migos rapper Quavo surfaced online. The couple recently split after more than two years of dating.