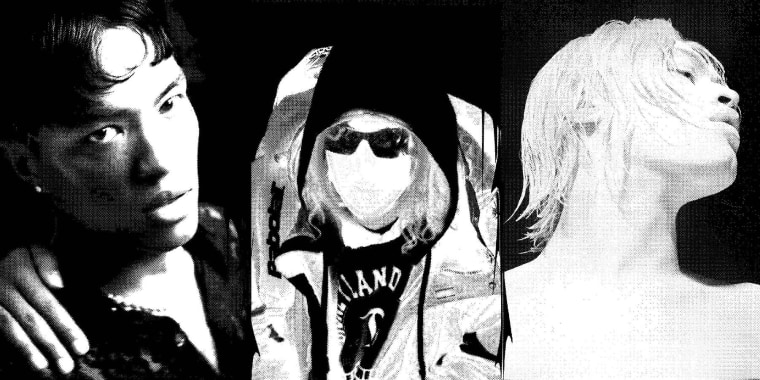 Drain Gang are (finally) taking the show on the road. The mostly Stockholm-based collective of Bladee, Ecco2k, Thaiboy Digital and Whitearmor, are uniting at the top of 2022 for a 23-stop run across Europe and North America. Later in the summer, the group will also be performing at Primavera a la Ciutat in Barcelona. Presale tickets for the tour are on sale now.
In addition, the tour announcement promises that new collaborative music from Drain Gang is on its way. Earlier this year, Bladee and Ecco2k released new solo projects, respectively titled The Fool and PXE. Thaiboy Digital's next album, Back To Life, is also in the works.
Peep all of Drain Gang's forthcoming tour dates below, and then head this way to read our 2021 interview with Ecco2k.
Drain Gang tour dates:
Europe
Saturday, Feb 19, 2022—Warsaw—Progresja
Sunday, Feb 20, 2022—Krakow—Klub Studio
Tuesday, Feb 22, 2022—Berlin—Huxleys
Wednesday, Feb 23, 2022—Cologne—Live Music Hall
Thursday, Feb 24, 2022—Brussels—Botanique - Orangerie
Saturday, Feb 26, 2022—Paris—Le Cabaret Sauvage
Sunday, Feb 27, 2022—London—O2 Forum Kentish Town
Tuesday, Mar 1, 2022—Manchester—O2 Ritz
Wednesday, Mar 2, 2022—Glasgow—SWG3 (TV Studio)
Sunday, Mar 6, 2022—Moscow—Aglomerat Club
TBD June 2022—Barcelona, Primavera A La Ciutat
North America
Saturday, Mar 19, 2022—Brooklyn, NY—Knockdown Center
Friday, Mar 25, 2022—Philadelphia, PA—Underground Arts
Saturday, Mar 26, 2022—Washington, DC—Black Cat
Monday, Mar 28, 2022—Boston, MA—Brighton Music Hall
Tuesday, Mar 29, 2022—Montreal, QC—L'Astral
Wednesday, Mar 30, 2022—Toronto, ON—Mod Club
Friday, Apr 1, 2022—Detroit, MI—El Club
Saturday, Apr 2, 2022—Chicago, IL—Metro
Tuesday, Apr 5, 2022—Seattle, WA—Neumos
Wednesday, Apr 6, 2022—Vancouver, BC—Fortune Sound Club
Friday, Apr 8, 2022—Oakland, CA—Complex
Saturday, Apr 9, 2022—Los Angeles, CA—The Globe Theater