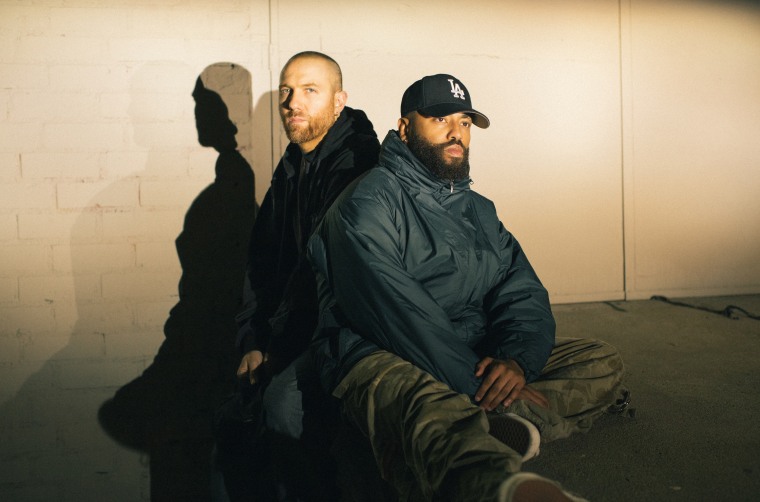 The singer-producer duo of Rush Davis and Kingdom have shared a tense, emotional new track called "Love is Blood" along with a mind-bending music video directed by Daniel Felipe Mangosing. It's the fifth single from their upcoming collaborative project, Transmission, out Friday, November 12 on TOKiMONSTA's Young Art Records.
"Love Is Blood" is the seed that germinated into the duo's collaborative project, according to the single's press release. Kingdom struggled to find a singer who could tackle the track's uneven instrumental until Davis nailed it.
"I was like if he can make this weird beat into something this special, he's gonna kill it on all of them," Kingdom said in a statement. "'Love is Blood' is an epic conflict, evoking the feeling of building a solid human bond and then falling off a cliff and starting over."
"When I heard that track, everything in me shattered into a million pieces," Davis added. "'Love is Blood' is a blood oath. 'I cut you / Now you cut me / Be sure to go deep / To the sick part of me / Give it air let it breathe.'"
Transmission is available for pre-order on Bandcamp. Watch the "Love is Blood" video below.