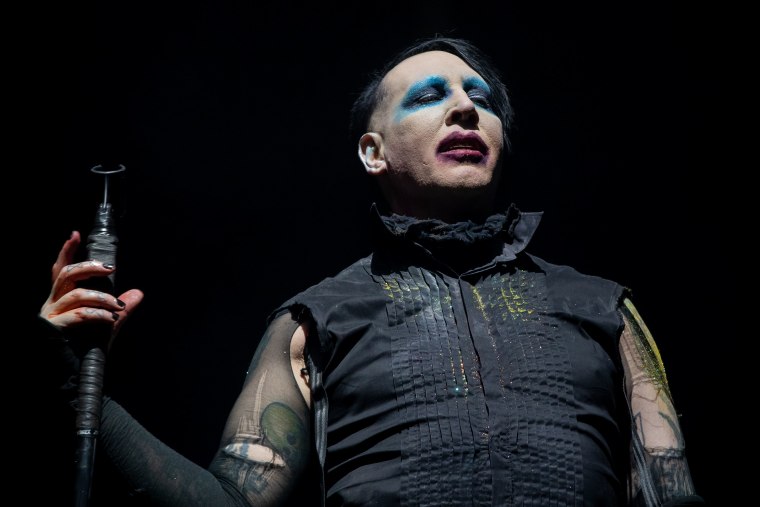 Last week's Grammy nominations were more controversial than usual thanks to the appearance of Marilyn Manson in the Best Rap Song category for his feature on Kanye West's Donda song "Jail." The New York Times reported on Thursday that Manson's nomination in the category has since been struck, but it has nothing to do with the allegations of sexual assault Manson is facing (and has denied).
The reason for Manson's withdrawal is far more basic. Manson is credited as a songwriter on "Jail Pt. 2," the alternate version of "Jail" that appears at the end of Donda. Since Manson does not appear on the version nominated, he is no longer one of the song's contributors who qualify for the Best Rap Song trophy.
However, as one of the songwriters on Donda, Manson is still nominated for Album of the Year. A recent rule change at the Grammys meant that every songwriter on an album nominated for Album of the Year is eligible for the prize.
Grammys CEO Harvey Mason Jr. defended Manson's nominations soon after they were revealed, saying "[The Recording Academy] won't look at people's history" while nominations are decided. Less than a week later, Manson's Los Angeles home was raided by police investigating domestic abuse claims, according to a TMZ report.