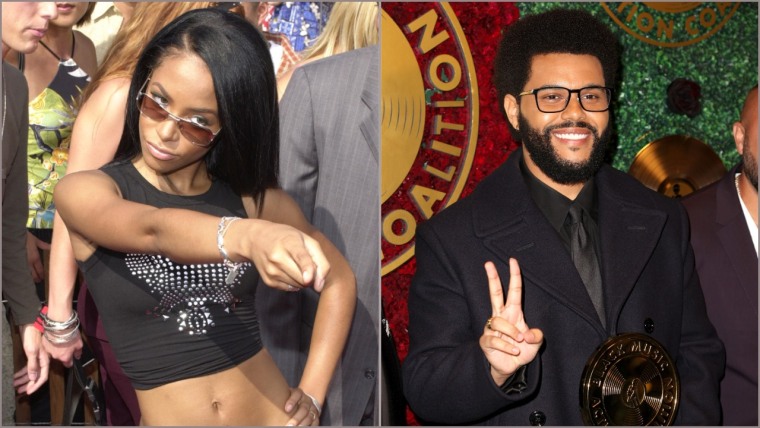 Aaliyah's legacy still looms large. This year, Blackground Records released her discography — three studio albums and two posthumous compilations — on streaming services for the first time, starting with the upload of 1996's One In A Million in August, a week before the 20th anniversary of her tragic, untimely death. Tonight at midnight, Blackground will release "Poison," a new Aaliyah single featuring the Weeknd.
"Poison" comes as the world awaits Unstoppable, Aaliyah's first posthumous album, which Barry Hankerson — her uncle and Blackground's founder — announced would arrive within a "matter of weeks" in late August. According to Hankerson, the record will include features from Snoop Dogg, Future, Ne-Yo, and Chris Brown. It is unclear whether "Poison" will appear on the tracklist.
FKA Twigs' "Tears in the Club," another song featuring the Weeknd, also drops tonight.