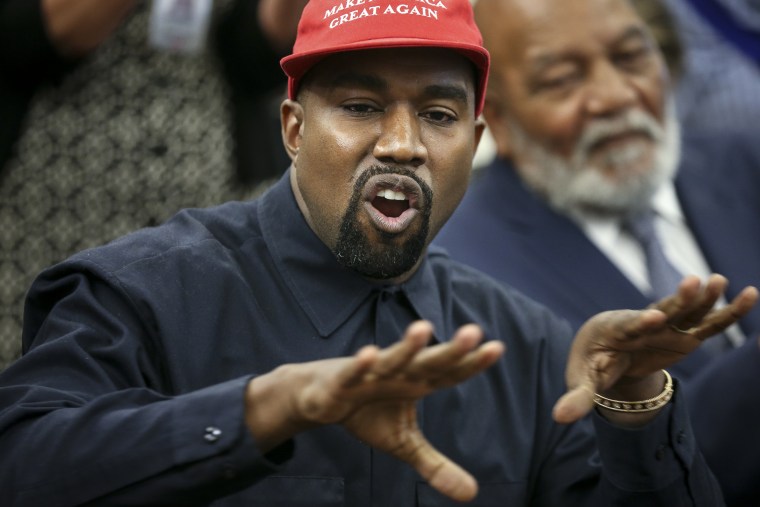 The 2020 presidential campaign for Kanye West concealed millions of dollars in cash from high-ranking Republican Party members and may have violated federal law in its efforts to conceal them, The Daily Beast reported on Friday.
The site's investigation revealed the previously undisclosed presence of many Republican operatives at the heart of West's campaign including Holtzman Vogel, a law firm well-connected in Republican politics that would go on to back Trump's suit against Pennsylvania. As the campaign did not report paying these advisors, and "used an odd abbreviation for another," it may come under federal scrutiny.
"Voters had a right to know that a high-powered Republican lawyer was providing legal services to Kanye," Paul S. Ryan of government watchdog Common Cause said, "and federal law requires disclosure of such legal work." The FADER has reached out to Kanye West's publicist for more information.
Thanks to the high-level Republicans apparently steering West's presidential campaign, the intended effect, whether the rapper knew it or not, may have been to serve as a spoiler to drain votes from Democratic nominee Joe Biden to then-President Donald Trump. In 2020 West sued the state of Wisconsin to appear on the 2020 ballot using a Trump-linked law firm – the elections commission later voted to keep him off.
Last week, a publicist connected to West named Trevian Kutti was revealed to have pressured a Georgia election worker to lie about voter fraud in the 2020 election.
Read the full investigation here.