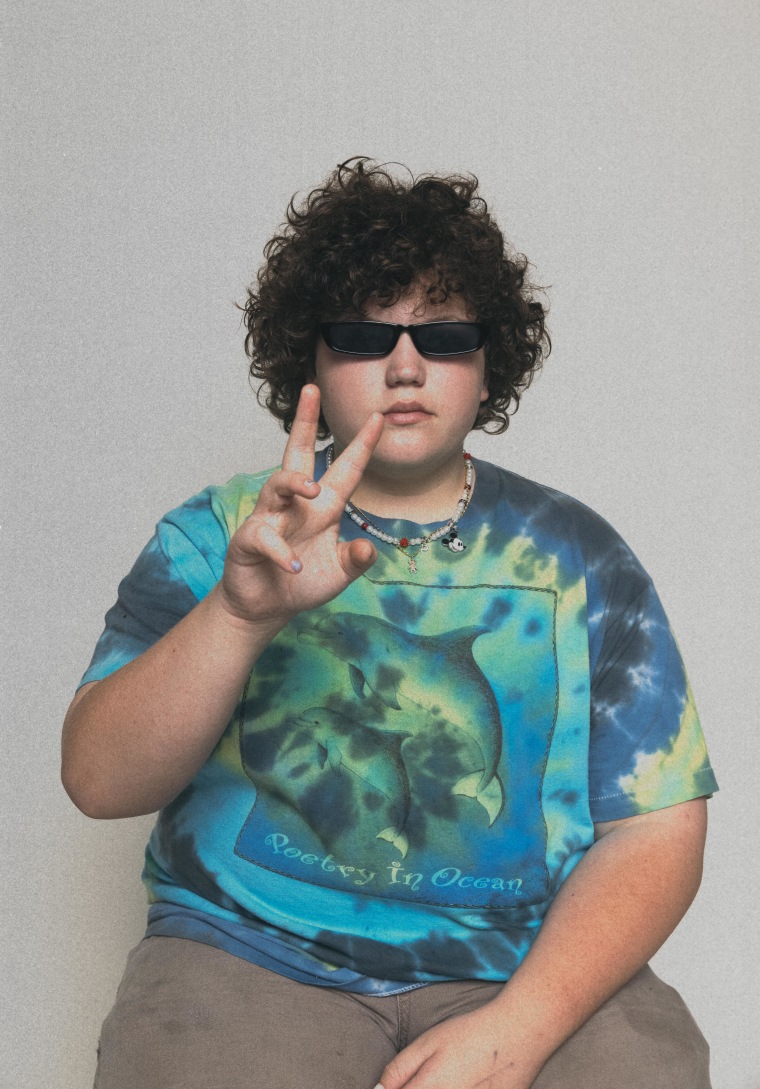 Prentiss has officially arrived. The 14-year-old singer from Jackson, Mississippi waved hello to the hyperpop metaverse for the first time in 2020 with "October" and continued to pop in throughout 2021. His most memorable visit came when he premiered "i will wait" on The FADER earlier this month. Along the way, he rubbed virtual shoulders with established idols — Justin Bieber, Skrillex, and Mark Hoppus (from prentiss' favorite band, blink-182) — and physical shoulders with some of the genre's most promising young talent, joining glaive and ericdoa for a sold-out show last fall.
Today, he's officially moved into the hyperpop mansion via his debut EP, hey prentiss. The six-song project only runs 12 minutes, but it's packed with enough candy-coated production and teenage yearning to leave a lasting impression on the ears, teeth, and soul alike.
Experience hey prentiss along with a visualizer for each track below.