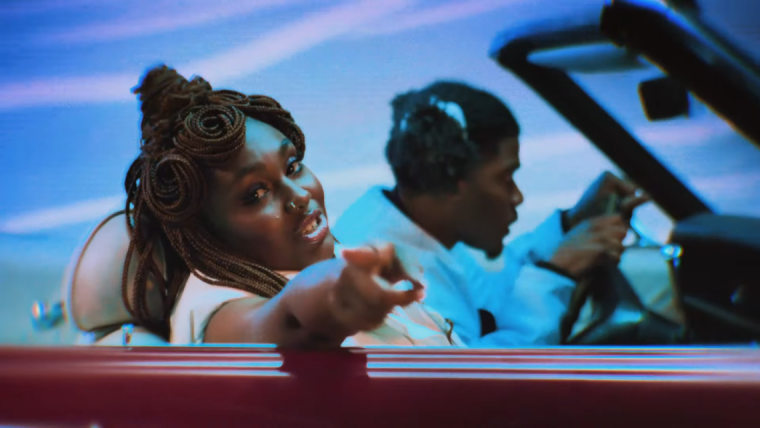 East London R&B singer Tiana Major9 has announced a new EP: Fool Me Once arrives March 15 via Motown Records. To celebrate the announcement, she's shared the new song, "2 Seater," which features Smino.
It's a tender, playful song about love that never leaves the inside of Tiana's bright red coupe. "I'll play you the songs that you inspire / Babe are you home? Let's take a ride," she coos. Tiana Major9 also delivers a slick rap verse where she talks about how she expresses love through sharing music. In the video, Smino jokes about her accent and how they're going to run out of gas driving in circles. Check out the video below.
Last year, Tiana Major9 shared At Sixes and Sevens Remixed, a compilation of remixes of songs from her 2020 EP At Sixes and Sevens. At Sixes and Sevens Remixed brought a new version of her soul-stirring hit "Same Space?" featuring SiR. Tiana Major9 was set to support Jazmine Sullivan on the Heaux Tales tour before the shows were postponed due to Sullivan testing positive for COVID-19.