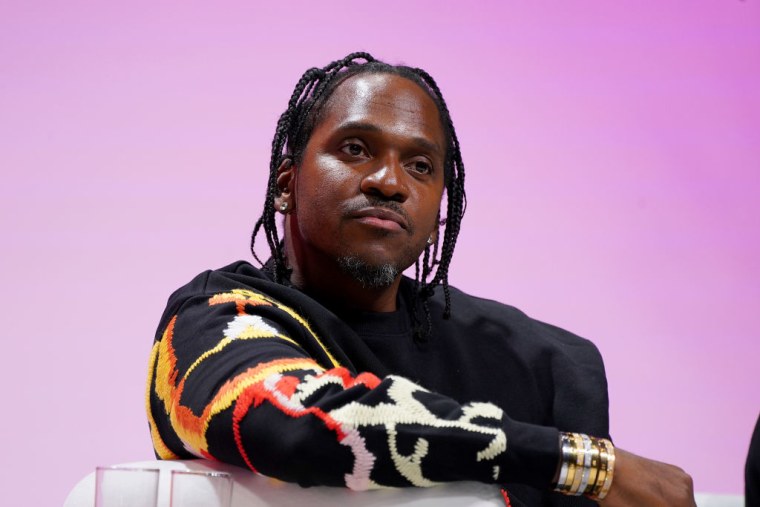 Pusha T and Bape founder Nigo have joined forces on a new song titled "Hear Me Clearly" The track is the third to be taken from Nigo's upcoming project I Know Nigo after A$AP Rocky collaboration "Arya" and "Want It Bad" featuring Kid Cudi.
Nigo founded A Bathing Ape in 1993, launched Human Made in 2010, and collaborated with Uniqlo and Louis Vuitton after selling Bape to a Hong Kong conglomerate in 2011. The Japanese multi-hyphenate has always been a designer first, but he had a strong run of albums in the first decade of the new millennium, both on his own and with his Yokohama-based rap group, Teriyaki Boyz. I know Nigo, his first solo album since 2005's Nigo Presents: Return of the Ape Sounds, is due March 25 via Victor Victor Worldwide/Republic Records.
Pusha T recently returned with the Kanye-produced "Diet Coke" and has been talking up the imminent arrival of a new solo album. His last project, Daytona, was released in 2018. Like a lot of people he loves Succession and remixed the HBO show's theme tune back in 2019.