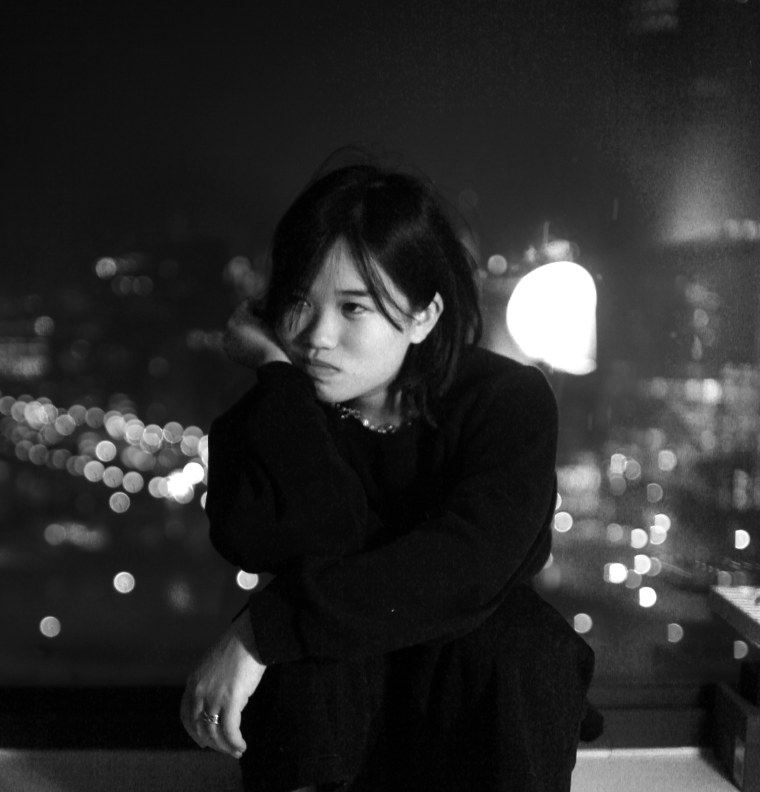 Hana Vu has been impressing the indie rock world with her precocious songwriting skills and her rich, tempestuous alto vocals since she released her debut tape, How Many Times Have You Driven By, at age 17. The next year, she dropped the double EP Nicole Kidman / Anne Hathaway, and in November 2021, she shared her long-awaited full-length debut, Public Storage.
Now 21, the Los Angeles phenom has shared that album's addendum, the six-track Parking Lot EP. Its artwork shows the colorfully decaying mouth from the cover of the previous record in a slightly less-disturbing black-and-yellow negative. Foregrounded by its title track and the deliciously disdainful "Mr. Lonely" — a tough-love message to an archetypal ex whose angsty, unrequited love borders on stalking — the project also comprises live versions of four songs from last year's LP: "Public Storage," "Gutter," "My House," and "Maker."
"It feels good to breathe some extra life into the record," Vu writes. "It was very daunting to try and make the live versions work because the production of Public Storage was created in lockdown, so I wasn't thinking much about the live aspects. But I welcome all challenges as that is the richness of life."
Vu will embark on her first-ever North American tour this weekend, making her first of five stops at Schuba's in Chicago on Sunday, March 20. Listen to Parking Lot, and view her upcoming dates, below.
Hana Vu 2022 tour
3/20 – Chicago, IL – Schubas
3/23 – Washington, DC – DC9
3/25 – Philadelphia, PA – Milkboy
3/31 – Los Angeles, CA – The Moroccan Lounge
4/2 – San Francisco, CA – Cafe Du Nord
8/27–28 – Pasadena, CA – This Ain't No Picnic Festival