Listen to Blanck Mass on the new episode of The FADER Interview
Blanck Mass joins The FADER's Jordan Darville to discuss the Ted K official soundtrack, out now on Sacred Bones.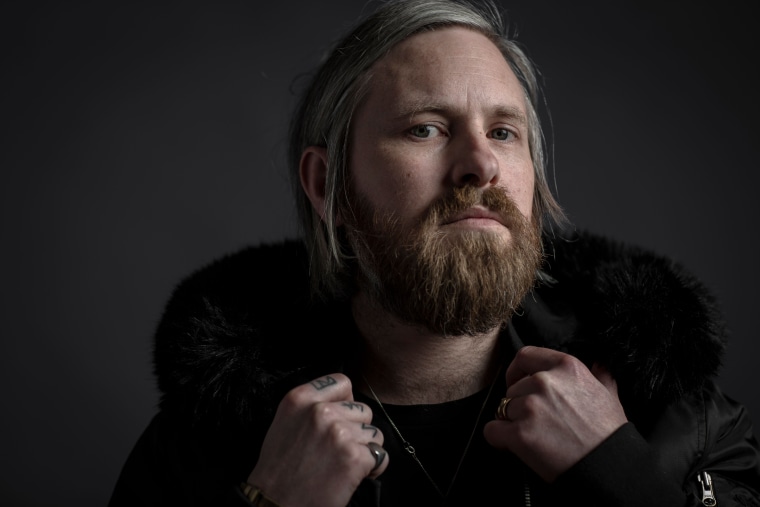 Benjamin John Power, better known as Blanck Mass, has always told stories with his music — though those narratives have never been fixed across Power's career. After his pioneering noise duo Fuck Buttons went on hiatus, Power emerged as a techno producer with a dark ambient heart, going on to pull from death metal, '70s krautrock, pop, and sound collage. Across six albums, Black Mass's mutable sound has been unified by its ability to travel from your ears to behind your retinas, sparking vivid images.
It's little surprise, then, that Power has journeyed into the world of film scores. Ted K, the second film Power has scored as Blanck Mass, is the new biopic on Ted Kaczynski, commonly known as the Unabomber. Director Tony Stone's film takes a near-first-person perspective on Kaczynki's evolution from hermit to terrorist, and its sound design takes an unsettling and thoroughly convincing dive into Kaczynski's fast-deteriorating state of mind. It's something of a gift for an artist like Power, who is given the chance to flex his experimental sides and makes the most of it.
A week before the film's soundtrack was released, The FADER's Jordan Darville spoke with Power about how pandemic isolation informed his score, the necessary sensitivity for making a film about a real-life monster, and his favorite film composers.