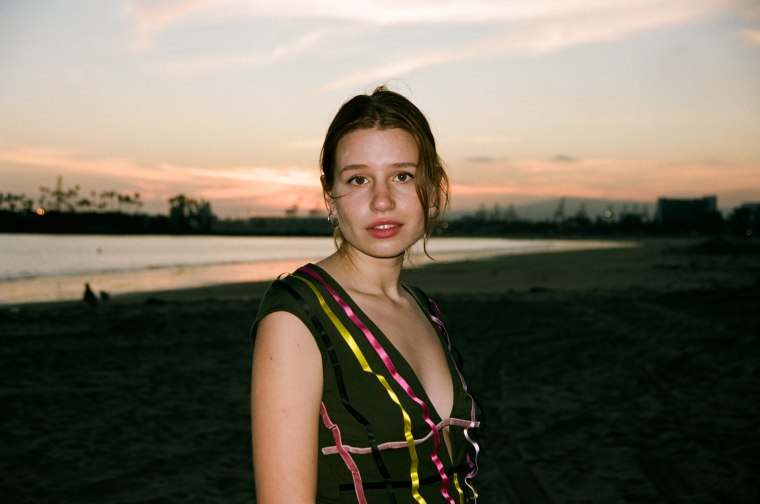 Emily Yacina started writing and recording songs in 2010 at the tender age of 14. She shared Flood, her first full-length album, the following year and has released three more since, collaborating frequently with indie rock dark prince Alex G. From the start, she's been praised for the maturity and depth of her deceptively simple lyrics, as well as her unique ability to sound good in any and every style she tries. Today, she's announced All The Things, a compilation album due out June 29 via Danger Collective, comprising 10 tracks from her now-decade-long career as well as three new ones produced by Melina Duterte (Jay Som). One of these, "DB Cooper," is out now as the forthcoming record's lead single.
The new song is Yacina's first new release since chances, the four-track 2020 EP that followed her most recent full-length, Remember the Silver. It finds her squarely in her lo-fi comfort zone, mourning the loss of Eric Littman, her close friend and collaborator who produced that 2019 LP and passed away two years later. "I wore my backpack to your funeral in case I had to escape / You were just telling me about DB Cooper jumping out of the plane," she sings.
"He was a master story-teller, and the last time I saw him in L.A. he told me the story of DB Cooper with such life and vivaciousness," Yacina explains. "The song itself is about losing him, and how grief forces you to stop whatever you're doing and re-evaluate your life. It's also about finding meaning when that person is gone — even when it seems like an impossible thing to do."
Watch the dreamlike music video for "DB Cooper," directed by Sierra Morris and Bec Pecaut, below.