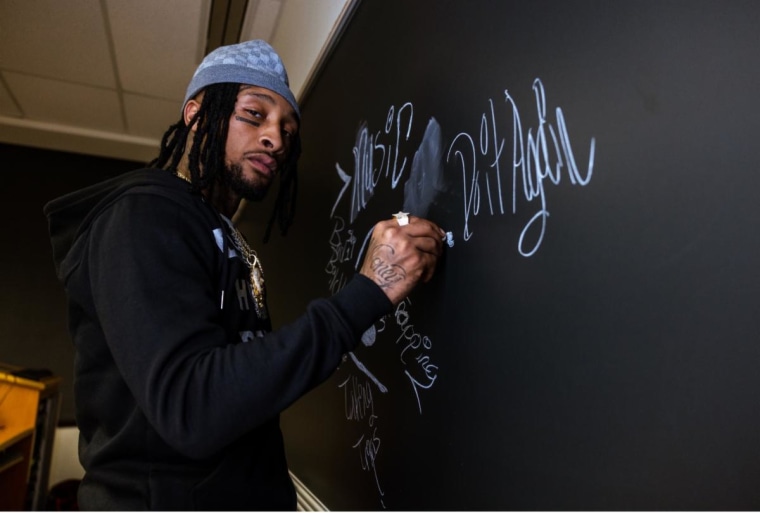 The FADER's "Songs You Need" are the tracks we can't stop playing. Check back every day for new music and follow along on our Spotify playlist.
In 2019, Shordie Shordie was determined on making people realize he was more than just a hook guy. He had recently left Peso Da Mafia, the Baltimore rap trio he came up in, signed a deal with Warner Records, and had a popping single in "Bitchuary." "People never heard me finish the story, and I think it's proving people wrong that I can actually do music," he said in his Gen F profile. Since then, he's become a songwriter able to draw emotion from stone. He has an easily recognizable voice — nasally and, at times, coarse — that he bends and twists to his will on his new album More Than Music Pt. 2.
When he teams up with Rich Homie Quan on "The Wire," it's a little jarring seeing their names next to each other. It's been nine years since "Type of Way," and Tha Tour Pt. 1 is a year behind it. There's bound to be some difference in approach. Quan is cool-headed and sings with simple phrasing: "I just flipped a pack from Baltimore, my fingers still itchin / Three choppas, in a Honda gettin' it, yeah they still riskin," Quan croons. Shordie, on the other hand, is more acrobatic, recklessly changing tempos with jumpy up-down melodies. "Tryna stack as much as I can/I feel like they just want me dead," he raps in a metronomic staccato. Rap isn't content with jogging in place.