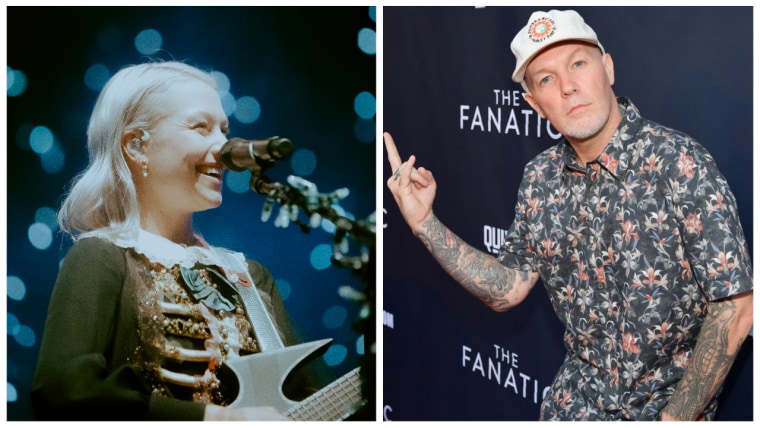 Phoebe Bridgers and Snail Mail's Lindsey Jordan are among the confirmed cast members for the newly announced A24 horror movie I Saw the TV Glow, IndieWire reports. Limp Bizkit frontman Fred Durt will also appear in the upcoming film from We're All Going to the World's Fair director Jane Schoenbrun.
According to a press release announcing details of the movie, I Saw the TV Glow follows teenagers Justice Smith and Bridgette Lundy-Paine as they becomes fascinated by a creepy TV series and begin to confuse fiction and reality. The plotline will be familar to anyone who has seen We're All Going to the World's Fair, in which a teenage girl loses track of what's real as she obsesses over a viral online game. That movie came with a score from Alex G.
Justice Smith was last seen in Jurassic World Dominion while Lundy-Paine played the gender-flipped Bill role in 2020's Bill & Ted Face the Music reboot. I Saw the TV Glow is produced by A24 and Emma Stone's Fruit Tree.
"Just honored beyond belief to announce that I'm acting in the fucking genius Jane Schoenbrun's new movie I Saw the TV Glow," Snail Mail's Jordan wrote on Instagram.