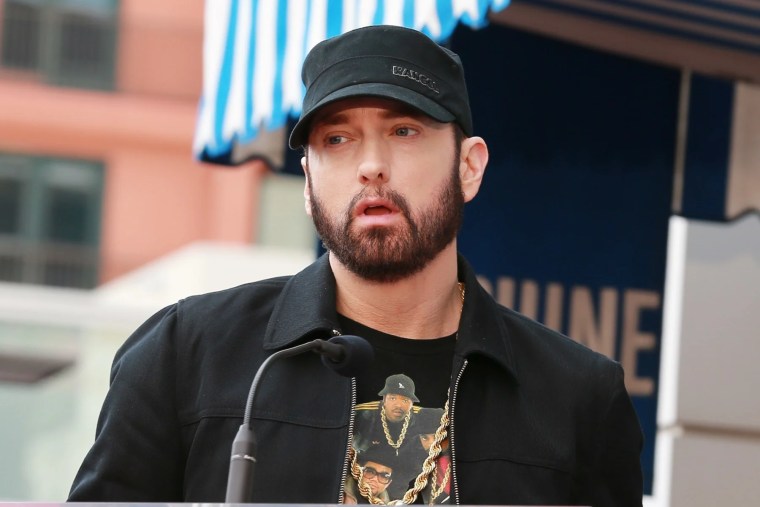 Eminem teamed up with Kanye West and DJ Khaled this month for "Use This Gospel (Remix)" from Khaled's new album God Did, and the track has landed Eminem a No. 1 hit on the Billboard Hot Christian Singles chart. Unsurprisingly, it's Eminem's first appearance on the chart.
West, however, is no stranger to Billboard's Christian music-focused charts. His 2019 album Jesus Is King debuted at the peak of the Top Christian Albums and Top Gospel Albums on its first week of release. He became the first artist to have ten of his album's songs occupy each spot in the top 10 in both the Hot Christian Songs and Hot Gospel Songs charts; the original version of "Use This Gospel" featuring Clipse and Kenny G was one of these tracks.
Released in August, God Did is Khaled's fourth album to go No. 1 on the Billboard 200. "Use This Gospel (Remix)" is also his first appearance on the Hot Christian Singles chart. The feature-heavy album also sports appearances from Lil Wayne, Future, Lil Baby, SZA, Travis Scott, Lil Durk, 21 Savage, Juice WRLD, and many more.
Revisit Kris Ex's 2019 review of Jesus Is King here and listen to "Use This Gospel (Remix)" below.