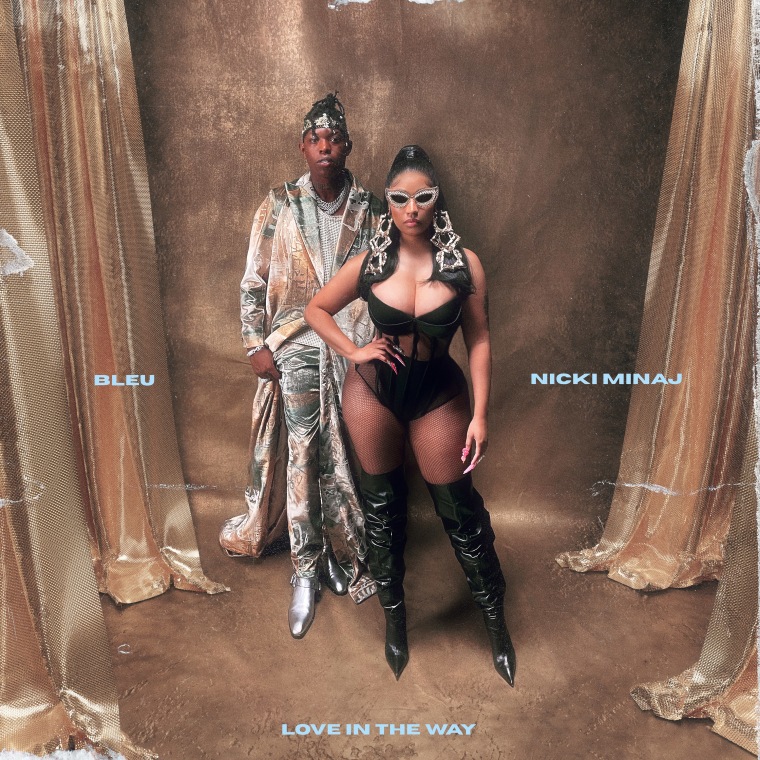 Bleu, the Mobile, Alabama singer formerly known as Yung Bleu, has teamed up with Nicki Minaj for the new single "Love In The Way." The title announces a song about struggling to move on in the wake of something special that's collapsed. As with most things, though, it's nothing that can't be solved with something to dance along to.
Bleu released his debut album Moon Boy in the summer of 2021. Since then she's shared the EP No, I'm Not OK and teamed up on singles with Chris Brown and Lil Wayne ("Possessive"), Kali ("UonU") and Ne-Yo, among others. His biggest hit remains "You're Mines Still," which peaked at No.18 on the Billboard Hot 100 after Drake contributed a remix.
Nicki Minaj recently shared her Super Freaky Girl." The song was the first solo track from a female rapper to debut at No. 1 since "Doo Wop (That Thing) by Ms. Lauryn Hill. The song's remix features JT of City Girls, Katie Got Bandz, BIA, Malibu Miitch, and Akbar V. In August, Minaj accepted the Video Vanguard Award at the 2022 MTV Video Music Awards and performed a song medley. On Monday (September 12), Minaj sued a gossip blogger for $75,000, claiming she was defamed by comments that accused Minaj of being a "cokehead."