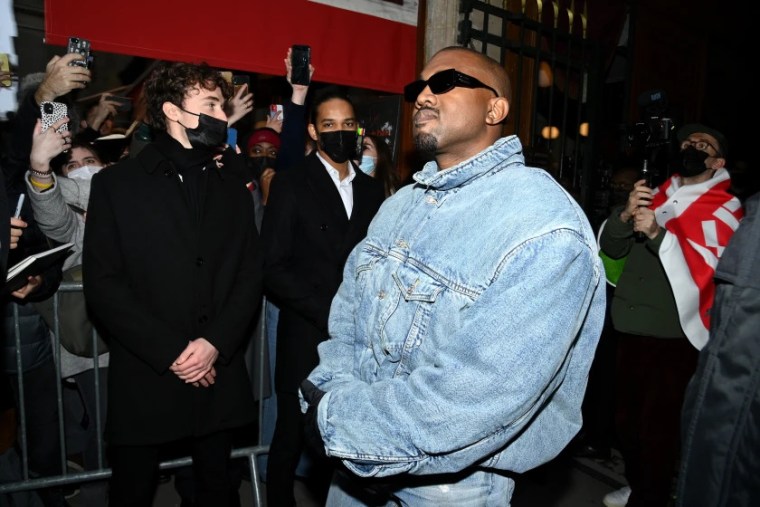 Kanye West might be out on his partnerships with Gap and Adidas but he's still all in on fashion. This week he's in London for Fashion Week and wound up behind the decks at a Burberry afterparty on Monday where he gave people a preview of some new music he has been working on. The track in question features James Blake's vocals and led some fans to suggest that it uses a sample of the songwriter's "Always," as heard on 2016 album The Colour In Everything. Blake has moved to correct that assumption, however, tweeting that the song is the product of a new and original collaboration. He added that he and Kanye made three tracks together.
@kanyewest previewing new music in London. The song samples "Always" by @jamesblake #kanyewest #jamesblake #always pic.twitter.com/1Bd3ukhmDk

— kanyewestaurant (@kanyewestau) September 26, 2022
Doesn't sample 'always'. It's new. https://t.co/UdqtPfJdLD

— James Blake (@jamesblake) September 26, 2022
🥰🥰🥰

— James Blake (@jamesblake) September 27, 2022
James Blake has a long history of collaborating with, and producing beats for, rap artists. Most recently he worked on Freddie Gibbs' new single "Dark Hearted." He has previously worked with Travis Scott, Metro Boomin, Slowthai, and RZA among others.
Kanye West, meanwhile, last released an album in 2021 when he dropped Donda. It was recently reported that he was looking to follow many other artists and sell his publishing catalog in a bumper deal. However, 'Ye subsequently denied the report and compared himself to Taylor Swift, stating a third party is trying to sell the rights to his work behind his back.