Kanye West says his "war's not over" with Adidas and Gap
Ye posted the statement to Instagram late Sunday night along with a breakdown of the restrictions the companies have apparently placed on "Yeezy standalone activities."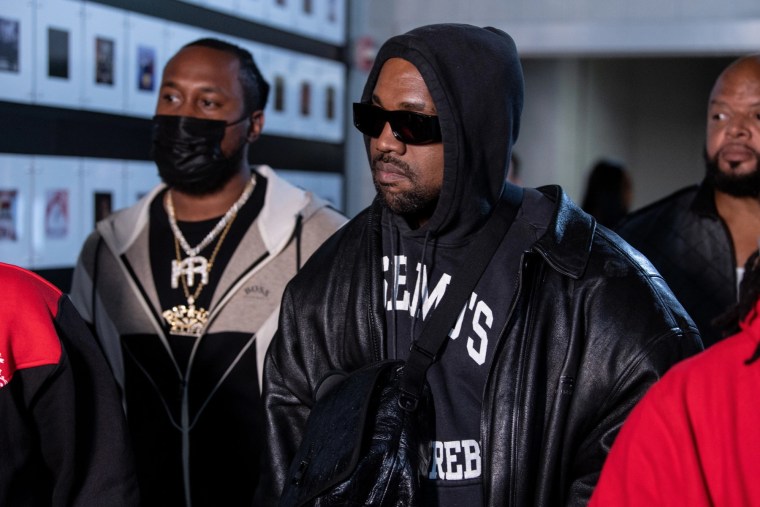 Kanye West has published a breakdown of the restrictions to his "Yeezy standalone activities" allegedly demanded by Gap and Adidas after his recent decision to cut ties with both companies.
Posted to his Instagram account late Sunday night alongside the caption "Welp I guess the war's not over," the list is prefaced by the condition that "neither Yeezy nor Ye may use, wear, sponsor, promote, market, advertise, endorse, design, manufacture, license, sell, or provide consulting services with respect to any of the following products under the Yeezy Trademarks or Ye's likeness or any other identifiable attribute, feature, or indica of Ye." Below these seemingly stringent guidelines are dozens of vague and specific types of footwear, apparel, and accessories that Ye is now apparently prohibited from wearing or associating with, including sneakers, belts, and undergarments.
In two subsequent Instagram posts, Ye uploaded identical lists of Gap's board of directors. The first is captioned "Magically No production companies have been willing to produce my YZYSZN9 fashion show in Paris on October 3rd," seemingly an allegation that the board is blackballing him. The second is captioned "Funny that Bob Martin called me and said we are amicably ending our deal But I can't do a fashion show but they can keep selling my product hmmmmm," referring to a private conversation he claims to have had with the Gap CEO.
The FADER has reached out to Ye's lawyer Nicholas Gravante and the press offices of Adidas and Gap for further comment.
On September 9, Ye proclaimed an end to all of his grudges in honor of Queen Elizabeth II's passing. Five days later, though, he was back in the arena, announcing plans to terminate Yeezy's collaborations with Adidas and Gap and calling out each company's CEO by name on Instagram. And a day after that, he followed through, sending a letter via his attorney to Gap that cited the company's "substantial noncompliance" with the terms of their contract as Ye's reason for cutting the partnership short. This past Friday, he gave CNBC a more metaphysical reason for his departure from both deals: "A king can't live in someone else's castle."