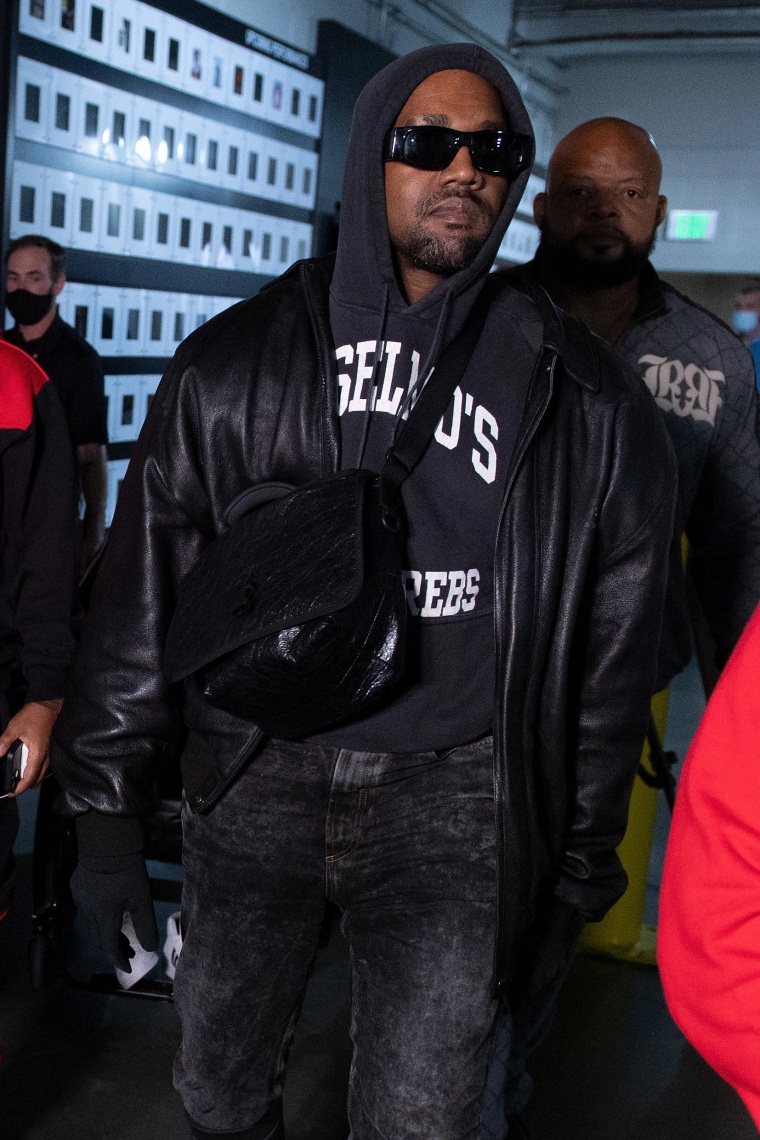 Update: Kanye West has denied Billboard's reporting in an Instagram story posted on Tuesday. It reads:
JUST LIKE TAYLOR SWIFT
MY PUBLISHING IS BEING PUT UP FOR SALE WITHOUT MY KNOWLEDGE
NOT FOR SALE
In June 2019, Scooter Braun acquired the rights to Taylor Swift's first six albums through a purchase of her label Big Red Machine. Swift condemned the purchase and began re-recording the albums starting with her sophomore project Fearless.
---
Kanye West has recently explored the sale of his publishing catalog, Billboard reports. No specific price has been circulated, but it's believed that West could be seeking a valuation of 35 times the gross profit.
West's discography generates roughly $13.25 million in publishing royalties annually, according to a Billboard estimate, with West receiving around $5 million of that figure. The valuation West is seeking would result in a $175 million payday for the artist – Billboard reports that West's camp is seeking to sweeten the deal with a "go forward publishing deal" between West and prospective buyers.
A valuation in the range West is seeking is in the higher end, but not entirely unheard of. Bob Dylan's publishing reportedly sold to UMG for 28 to 29 times the gross profit; Billy Joel's exploratory bid for a sale was based around a 35 times valuation – around $400 million dollars (Joel has yet to finalize a sale of his publishing) and; Justin Timberlake was able to sell his publishing for an estimated 28 times valuation.
Despite the undisputed quality of West's catalog, Billboard outlines some concerns that buyers may have. Firstly, many of the songs in the catalog are still hits, which means that the amount of revenue they generate annually could decrease over time and force buyers to speculate on how much they stand to profit. Some of the songs in the catalog are also in dispute; once the legal standing on these tracks is resolved, West's share of publishing could be eroded. Then there's West's combative, unpredictable public persona that could give potential buyers pause – just this week he ended a deal with Gap, and he claims his Adidas partnership next in line.
Billboard's sources say the search for a sale has "slowed down in recent months." It's possible that a buyer may have been found and a deal is in the works, or that no one was willing to purchase at West's set valuation and the hunt has been called off. It could also be the case that West wasn't actually shopping his catalog and was instead getting approached by different interested parties. The FADER has reached out to a representative of West for more information.