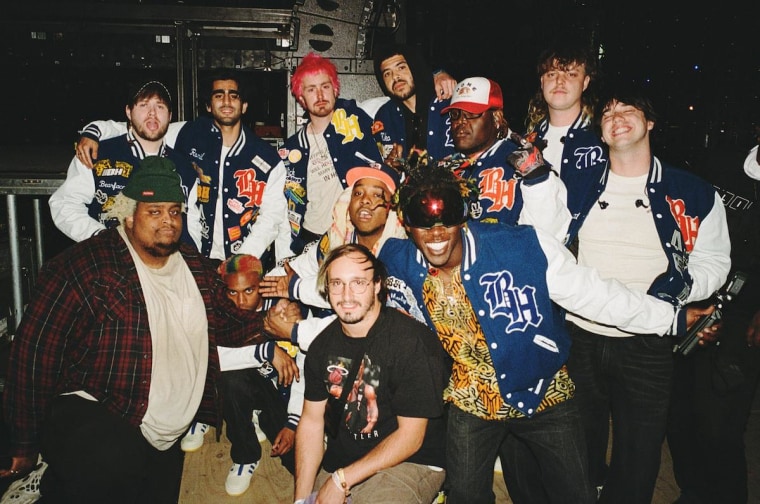 BROCKHAMPTON have revealed new details about their final album: it's called The Family, and the project will be released on November 17. The news arrives with two new teasers for the album, shared on the group's Instagram page. Watch below.
BROCKHAMPTON revealed their breakup just prior to playing Coachella this year, a performance they said would be their final show. The new album was announced at the same time. "From the bottom of our hearts," the band wrote in a statement, "thank you for being on this journey with us. We would not be here without our fans."
Not long after the April announcement of their breakup, BROCKHAMPTON shared a trailer for the album. In it, de facto bandleader Kevin Abstract leads a playback session with the other BROCKHAMPTON members. "I went to New York," he says, "made something. It's not a solo thing, it's a group album. It's about the group." The clip ends with the words "THE FINAL ALBUM. 2022." Watch the clip and check out The Family's cover art below.
BROCKHAMPTON The Family cover art