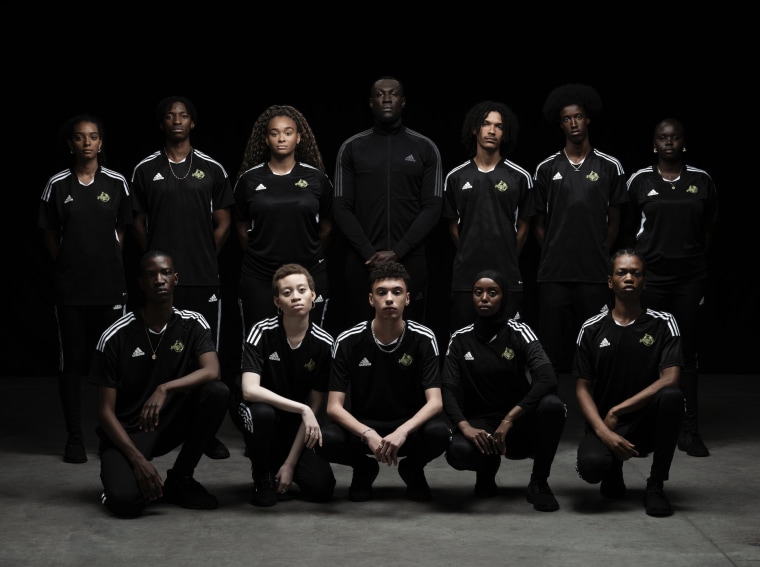 U.K. rapper Stormzy has partnered with Adidas to launch #Merky FC, an soccer-based initiative aimed at helping young Black people secure roles off the pitch. The aims of #Merky FC include providing access to a host of multi-year, paid professional placements across the industry as part of a careers programme.
A host of brands, including Manchester United and Fulham FC as well as broadcaster Sky Sports and media companies such as Versus have signed up to be part of the initiative, providing work placements for young people of Black heritage.
Stormzy appeared on Sky Sports News on Thursday morning to discuss his latest venture, highlighting how just 6.7% of positions off the field in the U.K. are filled by Black people, while 39% of Premier League players identify as Black or of mixed Black heritage.
Stormzy and adidas have announced a partnership with 10 leading brands including Sky Sports, to come together on a multi-year initiative, #MerkyFC - a programme committed to enhancing and protecting diverse representation in the football industry.

— Sky Sports News (@SkySportsNews) November 3, 2022
Stormzy, whose new album This Is What I Mean is released later this month, has long used his platform to help increase diversity in professional environments. He launched Merky Books, a partnership with Penguin Random House, in 2018 and later went on to set up a foundation providing scholarships for Black students attending Cambridge University.
Anyone wishing to be involved in Merky FC can visit merkyfc.com to find out more.