Here's what Frank Ocean played on this week's episode of Homer Radio
Episode 3 featured music from Fatima Al Qadiri, Flørist, Scratchclart, and more.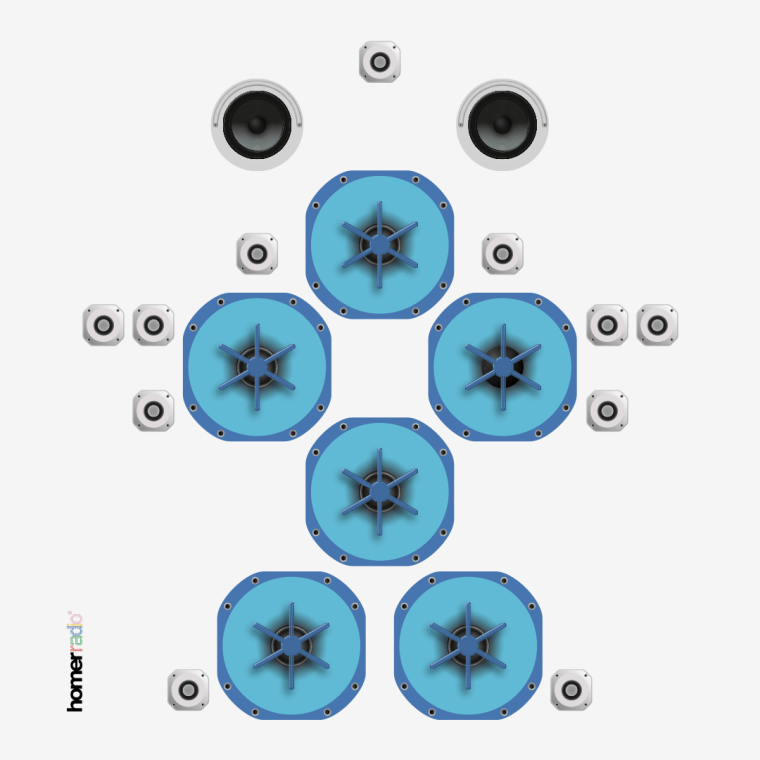 Frank Ocean returned to the airwaves on Thursday night, November 10, for the latest episode of his Apple Music 1 show Homer Radio. The third episode of the show, billed as a "one hour window into what plays around our office after hours," leaned into a lot of underground electronic music with Ocean welcoming a guest mix from Seattle DJ livwutang and playing tracks by house and techno producers including Tolouse Low, Beau Wanzer, Two Dogs in a House, and DJ Flavinho, alongside Fatima El Qadiri's 2015 release "Hip-Hop Spa." See below for the full running order of the show and listen back here.
Homer Radio replaces Ocean's Blonded Radio, which last broadcast two episodes back in July. Homer is Ocean's luxury goods label, with a physical store in New York. Earlier this year the company made headlines by listing a $25,000 cock ring. Ocean is due to headline Coachella next year.
Homer Radio episode 3 tracklist:
DJ Flavinho Motta, "Primeiro Beck Ela Me Mamou"
Cornelius Doctor, "Sparkling Plasma"
Beau Wanzer, "Stupid Drunk Bro"
Tolouse Low, "Jeidem Fall (Wolf Müller Mix)"
Mike Parker, "Living Colossus"
Aurora Halal & DJ G, "Off The Top"
Lbeeze, "Different Time"
Africaine 808, "Rhythm Is All You Can Dance (Wolf Muller Remix)"
Two Dogs in a House, "Next to You"
Green Velvet, "Stormy Weather"
Ambien Baby, "101 We Love You"
Sami, "Marty & Jack"
Hizatron, "Van Glooperstein"
Ahadadream, "Hydration"
Scratchclart, "Log Out"
Fatima Al Qadiri, "Hip Hop Spa"
Doof, "Skunked On Planet Dub"
Flørist, "Horn"
MC Zaquin & MC Rick, "Não Nasceu pra Namorar"
Modern Art, "Underwater Kites"
Wiseboy Jeremy, "Sample"