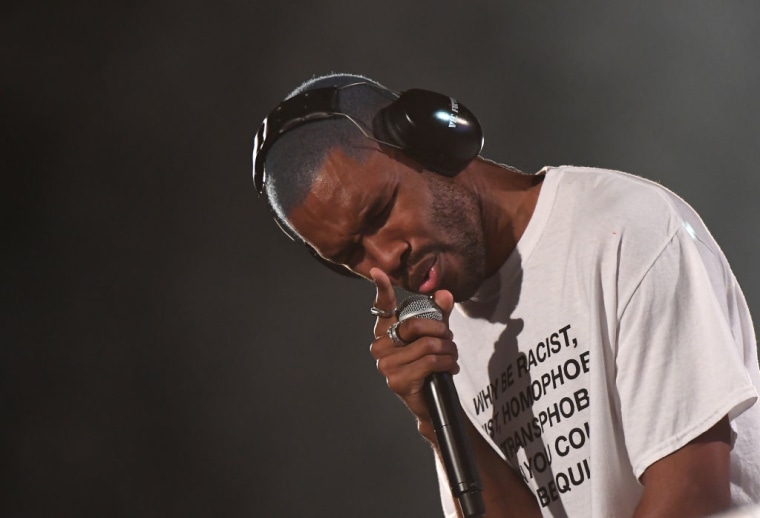 Sunday, July 10, marked ten years since the release of Frank Ocean's Channel Orange. That's a fun piece of trivia you could have shared with your grandkids while they do TikTok dances but Ocean chose to mark the passing of time with two new episodes of his Blonded Radio show. Ocean took to the Apple Music airwaves and gave us an insight into what has been on his mind in recent months; chiefly psychedelic drugs and the idea of self-realization.
Episode 012 'blonded LSD' featured Ocean conducting an interview about psychedelics with Dr. James Fadiman, dubbed "the Father of Microdosing" by many. The interview played out over a thirty-five minute original score produced by Ocean for the broadcast.
Episode 013, meanwhile, was titled 'blonded ENERGY!' sees Frank Ocean and featured an interview on the subject of Qi Gong with Master Mingtong Gu. Qi Gong is an ancient practise of movement, breathing and meditation used for spirituality and martial-arts training. Mingtong Gu has previously faced criticism, however, for his belief that cancer can be cured by "love and wisdom."
Both episodes are streaming now at www.apple.co/blonded.
In addition to the radio shows, Ocean also shared new merchandise on his Blonded website. This includes a new Channel Orange-themed poster and some new Blonded Radio shirts.
Ocean rarely puts his head above ground. His last radio show came in December 2021, the same year he opened luxury goods store Homer in New York. He is scheduled to headline Coachella in 2023, having originally been due to top the bill at the pandemic-affected 2020 festival.