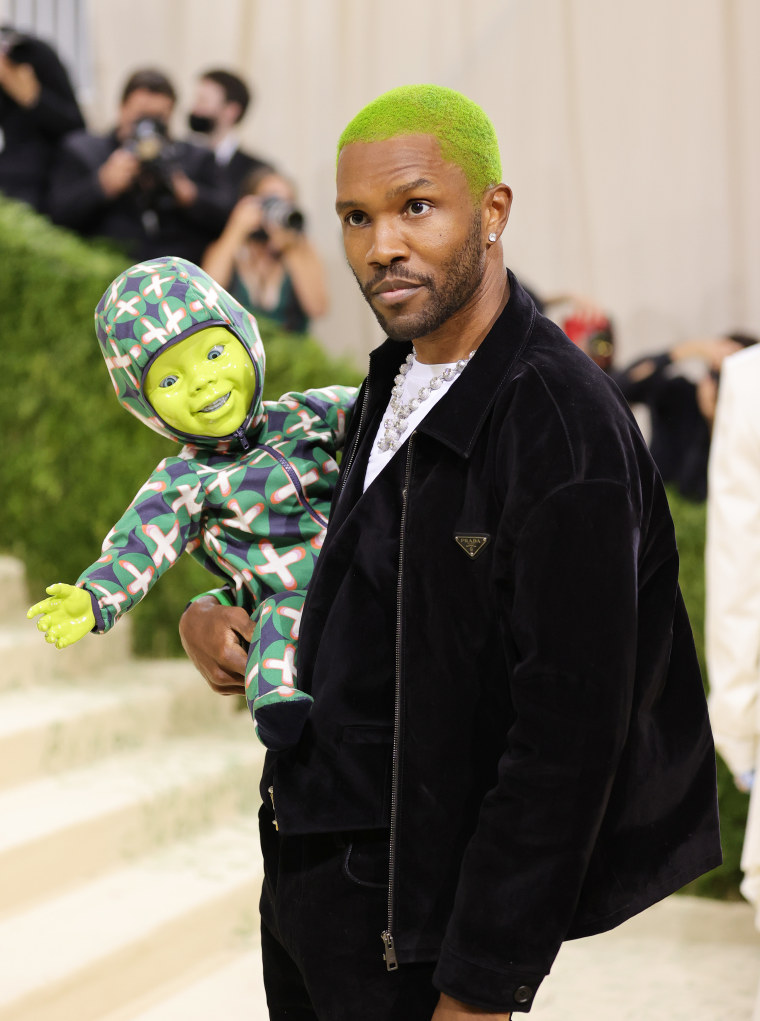 Frank Ocean has shared a new episode of Blonded Radio, the third "blonded Xmas" and the show's first edition since 2019's Christmas special. It features part of a conversation between Ocean and Wim "Iceman" Hof, a Dutch motivational speaker and extreme athlete known for his ability to withstand freezing temperatures.
The episode gets heavy, with Ocean and Hof discussing how they each have processed grief and loss. Ocean lost his brother to a car crash in August 2020 and hasn't made many statements or appearances since. He started a luxury jewelry and accessories company called Homer over the summer and arrived at the Met Gala in September with green hair and a green robot baby on his shoulder.
"Me and @iceman_hof had a conversation some time ago when I was in the earlier stages of grief," Ocean wrote in a Christmas Day Instagram story. "We spoke for a while about his work, the purpose of grief, and how going into the cold water changed his life. It reminded me of conversations in the studio with players I know. Freewheeling, psychedelic, emotionally charged, intelligent, and generous. I enjoyed listening to him, so in this edit I just let him speak uninterrupted. Me, @coryhenry, and @dylanpatricewiggins, played some sounds underneath to heighten the feeling. I added some writing at the end that I did a single take of w Cory in the summer of 2020. I came back and added a few words and parts over the top of that take more recently. Felt like it fit the wabi sabi of Wim's words. Merry Xmas everyone."