Song You Need: Drift across the waves of Império Pacífico and Panda Bear's "Aftershow"
Império Pacífico's new album Clubs Hit is out now.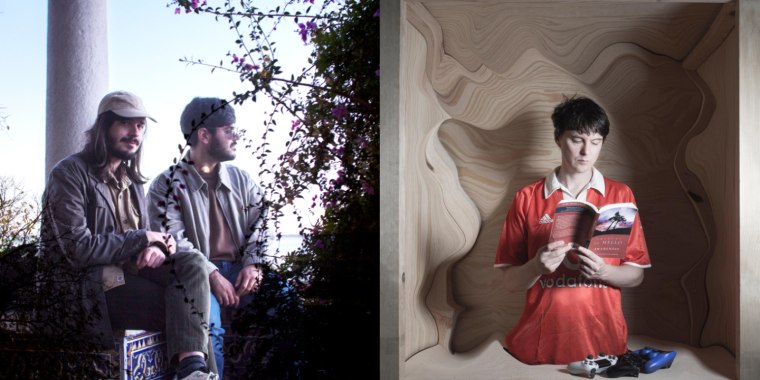 The FADER's "Songs You Need" are the tracks we can't stop playing. Check back every day for new music and follow along on our Spotify playlist.
2022 was a legacy-confirming year for Panda Bear as a vocalist whose tender-yet-soaring presence gave the songs he was on all-encompassing intimacy, at times feeling like the best muse Phil Spector never had. He helped Braxe + Falcon revitalize French touch on "Step By Step," made deference sound sacred on "Did It Again" from L.A. beat scene vet Teebs, and teamed up with Sonic Boom, a forebear of the psychedelic electronic freedom Panda Bear works in, for the wonderful collaboration Reset. In December, he closed out the year with a feature on "Aftershow," a single from Portuguese production duo Império Pacífico, and succeeded in keeping his streak alive.
On "Aftershow," Império Pacífico have crafted a lush backdrop for Panda Bear to inhabit, one that's quite unlike any of the aforementioned music. It begins as a slightly garnished metronome and unfurls into a Balearic beat with swooning synth pads that recall a My Bloody Valentine interlude. Panda Bear's compatibility with the music is apparent from his opening lyrics, lines that capture his talent for both the transcendent and deeply personal: "Leaning into a ray of light / Headed out if I'd known what's right." It's true that the song does have a winding down energy reflective of its title, but "Aftershow" has all the presence of the main event.