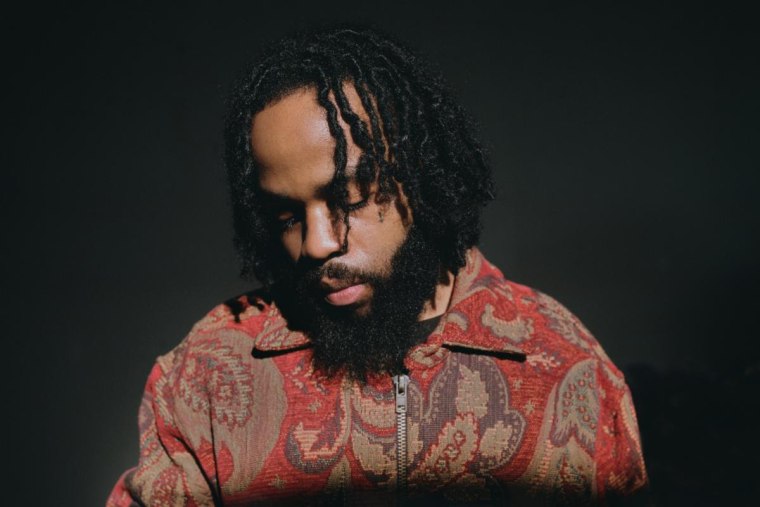 The FADER's "Songs You Need" are the tracks we can't stop playing. Check back every day for new music and follow along on our Spotify playlist.
Fly Anakin's 2022 album Frank distinguishes itself from other rap albums released that year, and the secret to its success is the vast, unsentimental love the Virginia rapper holds in his heart. He loves rap, of course, and the people who make it. But he also loves those who don't, the underdogs who suffer under the boot of a racist society and, like Anakin himself, have yet to reap rewards commensurate with their skill. Pride is potent, to be sure, but whatever self-regard Anakin has seems to be deeply rooted in the connections he has outside of himself.
While Frank showed us this side of Fly Anakin definitively, his discography and its bevy of collaborations hinted at this powerful engine. After teaming up for full-lengths with Pink Siifu, ohbliv, and Big Kahuna OG, and sharing the spotlight with dozens of other artists across his solo albums, he's teaming up with Connecticut producer Foisey for his two forthcoming EPs: Skinemaxxx (Side A) and (Side B). Side A drops April 5 via Lex Records, with the lead single "Blicky Bop" arriving today.
While his avant-garde, lo-fi production may be more well-known, Fly Anakin has never shied away from diving into the glossier sounds, something that's immediately apparent on "Blicky Bop." Its synth keys sound ripped from an '80s crime TV show and offer an appropriately brooding mood as Anakin laments the fakes who have cropped up to replace the real ones in his life. He's full of love, but his big heart doesn't have an open-door policy.