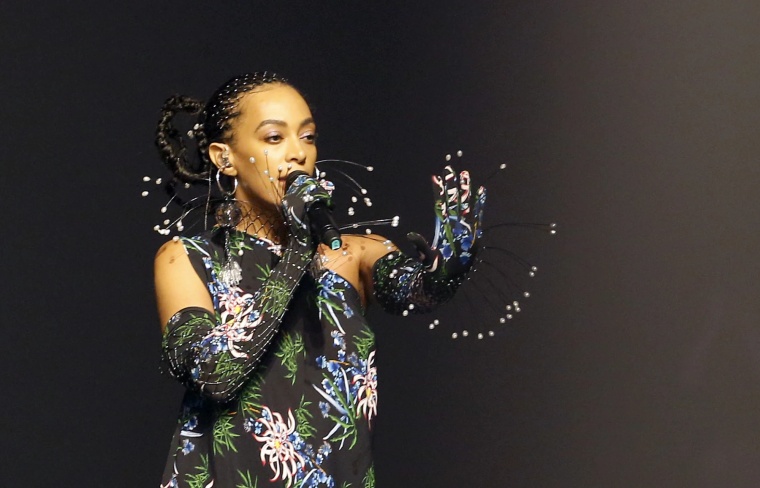 The Brooklyn Academy of Music has announced a new spring concert and film series called "Eldorado Ballroom," curated by Solange with her Saint Heron Collective. It kicks off March 30 with a show featuring Kelela, Res, and KeiyaA, followed by two nights of "Type of Guest," a celebration of wordless storytelling by interdisciplinarian Autumn Knight and visual artist Maren Hassenger, with two film showcases — "Unseen Nuyorican Pictures" and "Coeval Dance Films" — and two more concerts — "Glory to Glory (A Revial For Devotional Art)," helmed by Twinkie Clark & The Clark Sisters, and "The Cry of My People,' featuring jazz legends Archie Shepp and Linda Sharrock as well as celebrated poet, playwright, and essayist Claudia Rankine — during the following week. Its final event — "On Dissonance": an evening of classical and opera works by Julia Perry and Patrice Rushen performed by Davóne Tines, is tentatively scheduled for September 22.
The past few years have seen Solange and Saint Heron dive into curatorial work. In 2020, they partnered with The New School's Parsons School of Design for "Here and Now," a virtual fashion show. In 2021, they shared "Passage," a short film soundtracked by Standing on the Corner's Gio Escobar. And this past September, Solange scored the New York City Ballet's Fall Fashion Gala at the Lincoln Center.
Cultural critic Hanif Abdurraqib curated BAM's 2022 spring concert schedule and discussed his innovative programming in an interview with The FADER.
View the full "Eldorado Ballroom" schedule below.
"Eldorado Ballroom" schedule
March 30 - ​​Kelela, Res, and KeiyaA
March 31–April 1 - "Type of Guest": Autumn Knight and Maren Hassinger
April 4 - ​​"Unseen Nuyorican Pictures"
April 5 - "Coeval Dance Films"
April 7 - "Glory to Glory (A Revival For Devotional Art)": Twinkie Clark & The Clark Sisters
April 8 - "The Cry of My People": Archie Shepp, Linda Sharrock, and Claudia Rankine
September 22 - "On Dissonance": Classical and opera works by Julia Perry and Patrice Rushen performed by Davóne Tines