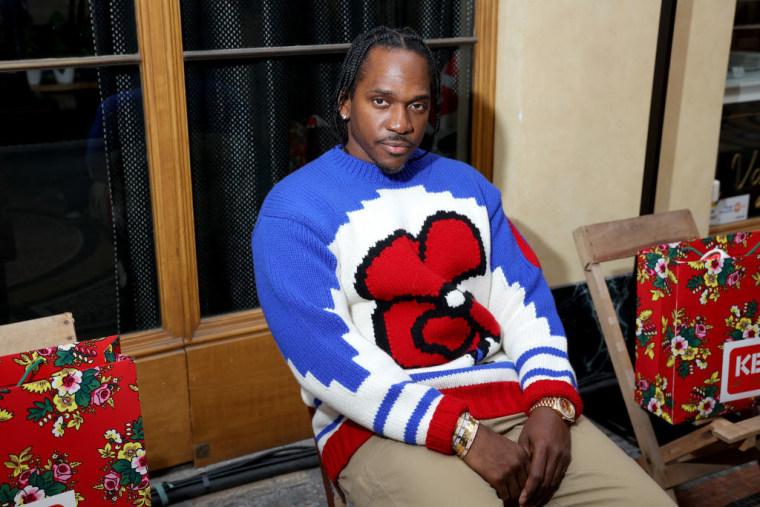 There are some creative decisions that arrive like a bolt from the blue, a moment of divine inspiration from leftfield, and there are others where not doing that thing would simply be an act of negligence. If you're directing a film called Cocaine Bear it would be a crime to not at least put in a call to Pusha T.
Credit to Elizabeth Banks, then, for realizing what she had to do and making it happen. Pusha T has remixed Melle Mel's 1983 song "White Lines (Don't Do It)" for the new movie. Not that he needs any excuse, but the remix allows Pusha to get off some of his trademark coke bars, as well as a few spoilers ("The bear crawls up and under, cocaine overload.")
Cocaine Bear, for anyone who hasn't logged on to the internet in the past few months, is a movie that comes exactly as advertised. Inspired by the 1985 true story (!) of how a drug runner came to lose a huge shipment of white powder and the effect it had on the grizzly creature that discovered his haul.
Pusha T released his latest album It's Almost Dry in 2022. The Grammy-nominated LP became Pusha T's first-ever No. 1 album on the Billboard 200 chart upon its release. More recently he revealed that he has cut professional ties with Kanye West following the latter's repeated antisemitic remarks late last year.