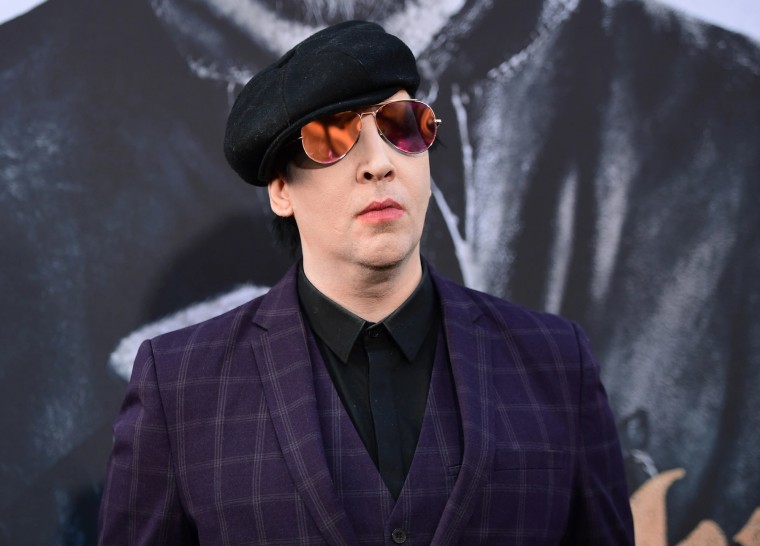 Ashley Morgan Smithline — one of at least five women who accused Brian Warner (Marilyn Manson) of some form of sexual abuse in the months following Evan Rachel Wood's February 2021 allegations — recanted her initial complaint last week, claiming Wood manipulated her into publicly accusing him. But today (February 28), Los Angeles County Superior Court Judge Teresa A. Beaudet denied Warner's attorneys' ex parte application to admit Smithline's declaration inadmissible in his ensuing defamation lawsuit against Wood and her partner, Illma Gore, Rolling Stone reports.
Beaudet's ruling comes in light of new evidence submitted by Wood on Monday (February 27) that contradicts claims made by Smithline in her recantation. Per the RS report, Wood's new evidence includes screenshots of comments Smithline made on Wood's Instagram posts in 2019, text messages between Wood and Smithline in which the latter woman reaffirms her initial allegations of Warner's abuse, and a voicemail Smithline left a friend in 2022 insinuating that Warner's attorney Howard King was pressuring her to "turn on the other girls and say it was all a ruse."
"It is unsurprising that Evan Rachel Wood is desperately fighting to keep Ashley Smithline's testimony out of court — because she knows the truth will expose her plot to manipulate the women who trusted her in order to destroy Brian Warner," King told RS. "Brian Warner never abused anyone. Ashley Smithline has told the truth. It's sadly predictable that Evan Rachel Wood — someone who has already filed a forged FBI letter under oath in other court proceedings — remains committed to not doing the same."
When reached for comment by the magazine, Smithline called Wood "full of shit" and "saying anything she can to discredit me."
The FADER has reached out to both Warner and Wood's attorneys for further comment on the new evidence and on today's ruling.