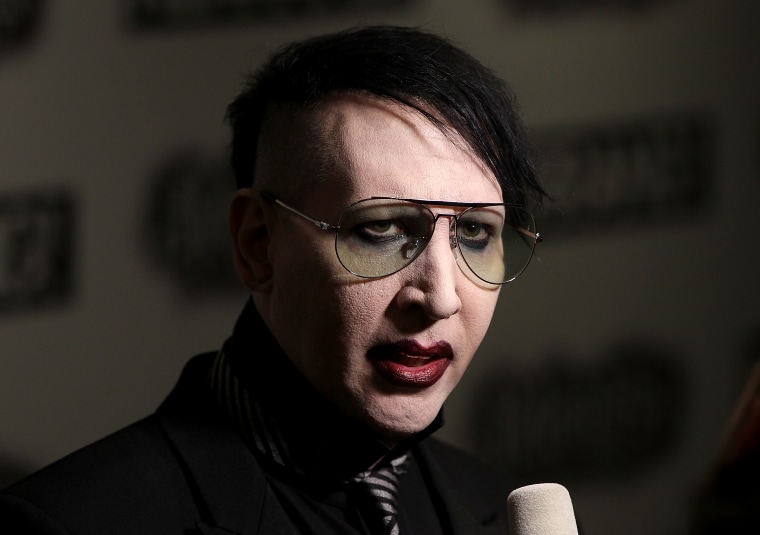 Marilyn Manson has filed a defamation lawsuit in Los Angeles County court against Evan Rachel Wood, Deadline reports and documents reviewed by The FADER confirm. Wood and four other women accused Manson of sexual abuse last February, and Wood has reasserted her claims in the documentary Phoenix Rising, which premiered at the Sundance Film Festival in January. Illma Gore — described in the suit as Wood's "on-again, off-again romantic partner" — is also named as a defendant in Manson's suit.
The complaint, filed by Manson's attorney Howard E. King, claims Wood and Gore conspired "to publicly cast Plaintiff Brian Warner, p/k/a Marilyn Manson, as a rapist and abuser — a malicious falsehood that has derailed Warner's successful music, TV, and film career."
Among the list of "wrongful and illegal acts" Manson alleges that Wood and Gore engaged in, he says they "secretly recruited, coordinated, and pressured prospective accusers to emerge simultaneously with allegations of rape and abuse against Warner," providing scripts to the accusers and coaching them on how to present their allegations. He claims that at one point, they forged a letter from the FBI in order to convince the accusers that a criminal case against Manson was already ongoing, and that their families would be in danger if they didn't comply.
The new lawsuit does not name Phoenix Rising's director, Amy Berg, or HBO as additional defendants. Instead, King told Deadline, "[t]hey were also victims of Wood and Gore... duped into making a documentary based on false claims and fraudulent documents."
The FADER has reached out to Mr. King, as well as representatives of Wood and HBO, for further comment.