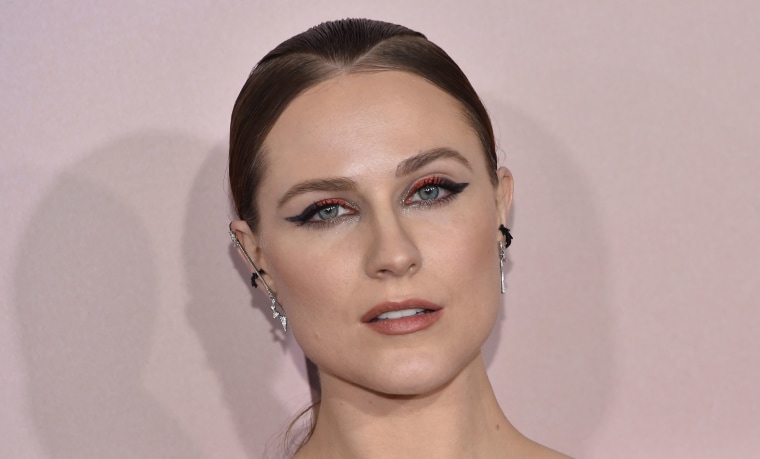 Sundance has added Phoenix Rising — a documentary by director Amy Berg on Evan Rachel Wood's experiences of domestic abuse and her decision to come forward and name Marilyn Manson as her abuser — to its lineup. Part One, which focuses on Manson's alleged abuses, will screen at the festival on January 23. Part Two, which focuses on Wood's reclamation of the narrative, is still in the works, and will air on HBO later this year.
Wood has been an advocate for victims of partner abuse for years, helping to create the Phoenix Act, which passed in California in 2019, extending the statute of limitations on domestic violence from three years to five. But she hadn't gone into the specific details of her own experience with abuse until February 2021, when she first accused Manson in an Instagram post.
"The name of my abuser is Brian Warner, also known to the world as Marilyn Manson," she wrote in her statement. "He started grooming me when I was a teenager and horrifically abused me for years. I was brainwashed and manipulated into submission. I am done living in fear of retaliation, slander, or blackmail. I am here to expose this dangerous man and call out the many industries that have enabled him, before he ruins any more lives. I stand with the many victims who will no longer be silent."
Manson denied and still denies the allegations. More accusers have come forward, and he's since been dropped by his label, agent, manager, and publicist.
In an interview with Variety, Berg stressed that the project behind Phoenix Rising "wasn't about Marilyn Manson, and his whole world." Instead, she said, she and Wood were "focused on telling a story about empowerment, something that would offer resources for women and men who are stuck in abusive situations." When Wood accused Manson publicly, however, "it became a two-part film in the edit bay," Berg noted.