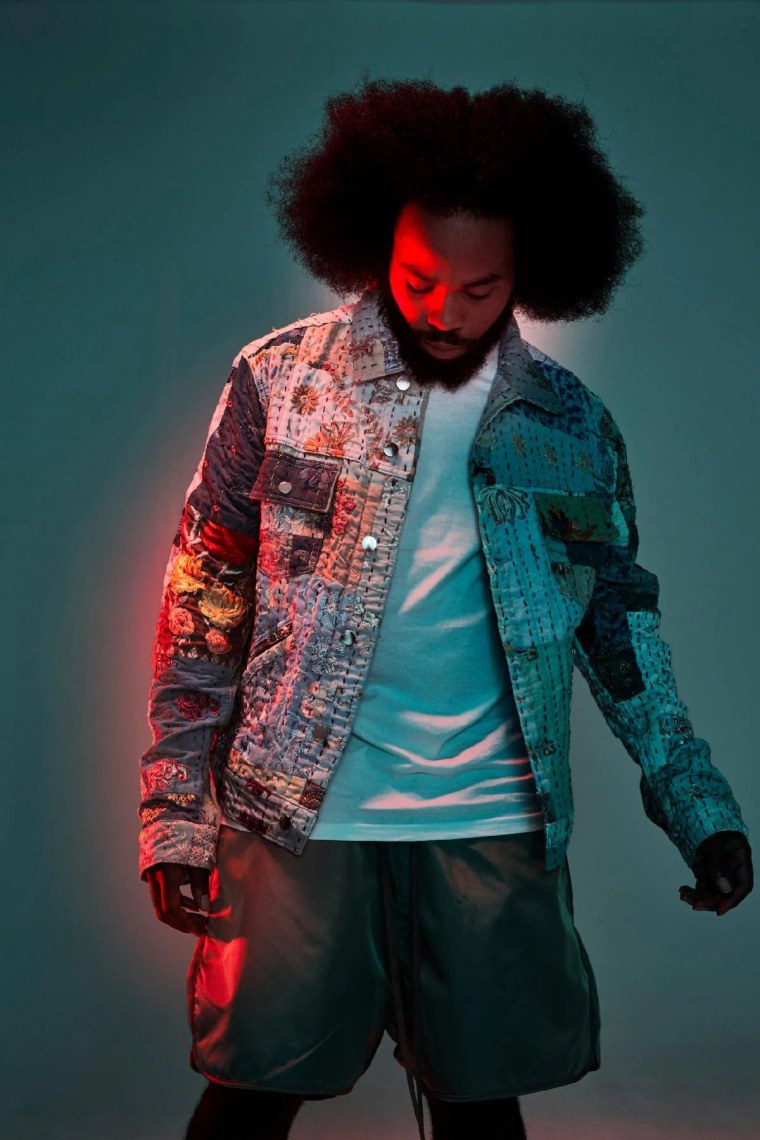 Fly Anakin has never been one to rest on his laurels. The first installment of his Skinemaxxx project with the producer Foisey, a fellow Richmond native and Mutant Academy member is less than a month a way, but he couldn't resist dropping a surprise mixtape over the weekend, in the thick of that project's rollout.
stop tryna hack my facebook arrives on the one-year anniversary of Frank, Anakin's first official studio LP. It's a short and-sweet digestif, six quick tracks that never cross the two-and-a-half-minute mark, with a 35-second skit dropped smack in the middle. The sketch, "Tuesday in Baltimore," is (appropriately) all about smacking, with Baltimore emcee Theravada rattling off a list of people he allegedly smacked — including a bus driver, a pilot, and himself — with Anakin egging him on.
What comes next — a silky-sounding yet paranoid cut called "French Quarters" — is less silly. "I'm in the whip passing judgment / But I'm the one smacked in public," featured guest Big Kahuna OG begins, setting a scene in which both rappers seem to be checking over their shoulders every time they deliver a pointed punchline. These nervous bars strike a nice contrast with Anakin's beat ("looped by me but this was Marley Marl idea," he notes in the track's subtitle), which feels like a limo ride through the track's titular New Orleans neighborhood: The classic-sounding sample cuts off and starts again too quickly for a smooth ride. It's luxurious for a few moments at a time but constantly interrupted by the outside world.
"Frank dropped a year ago today, The one I count as my debut Solo album," he writes in the record's Bandcamp bio. "Y'all showed me a new level of support and I wanna pay you back for that. I grew up loving mixtapes and shit so I put together a baby mixtape just for y'all. I plan on dropping more but this is the first entry. Lastly, to whoever it is… Stop tryna hack my Facebook, it aint shit on there but old pictures of me when I was fat. You doing a lot.. [sic]"
Listen to Fly Anakin's stop tryna hack my facebook mixtape in full below.