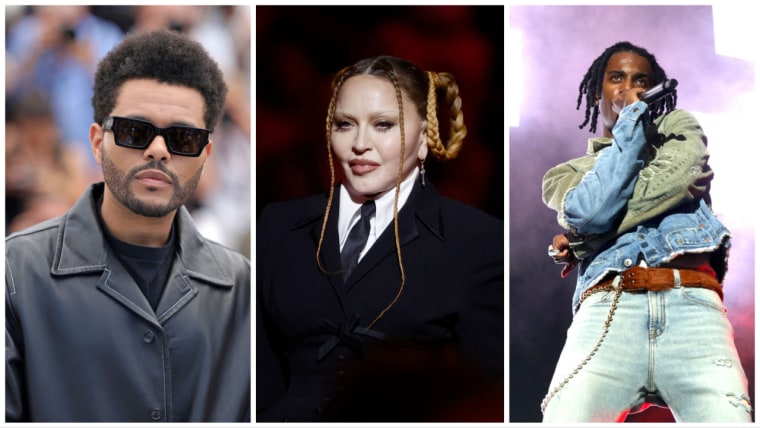 This Sunday (June 4) The Idol will premiere on HBO. The Weeknd (or Abel Tesfaye, as he prefers to be known right now)'s TV series screened at the Cannes Film Festival last month and critics took time out of applauding things for nine minutes straight to pan the show, dismissing it as "queasy" and "vulgar" among many other insults. It currently has a 25% rating on Rotten Tomatoes, which is not ideal.
While the general public wait to see The Idol, The Weeknd has been slowly rolling out some of the music set to feature in the show. Last month brought "Double Fantasy" and today "Popular" has hit streaming platforms. The track features the galaxy brain-pairing of Madonna and Playboi Carti and taps into the themes of the HBO show, based around a rising pop star (played by Lily-Rose Depp) and her relationship with a nightclub owner who may also be a cult leader (Tesfaye).
In a new interview with Zane Lowe on Apple Music 1, the Weeknd called Madonna "the ultimate co-sign for this song." He also hinted at working with Madonna again in the future, saying "Popular" could be an "appetizer" for a "classic Madonna album."
"Popular" will appear on the soundtrack album, The Idol, Vol. 1, due for release on June 30.