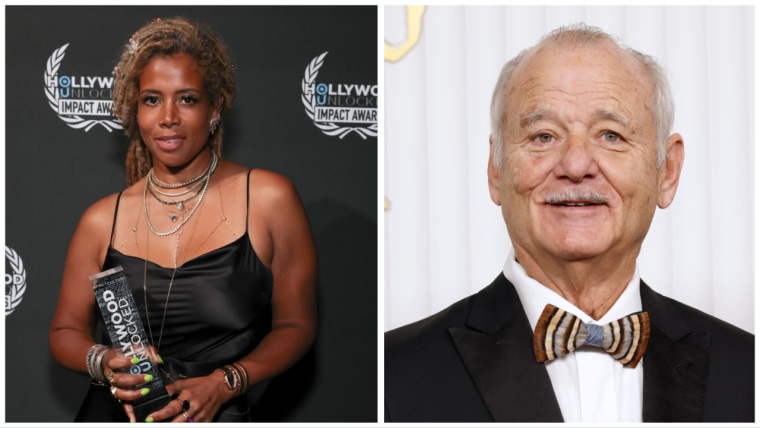 In the week the world waved goodbye to the short-lived Taylor Swift x Matty Healy relationship, Cupid has delivered an unexpected surprise. U.K. tabloid newspaper The Sun reports that Hollywood actor Bill Murray and Kelis are dating, with the news coming off the back of the pair being spotted together at London's Mighty Hoopla festival last weekend. Murray may have a reputation for popping up in unexpected places, but nobody could have seen this coming.
Citing anonymous sources, The Sun claims that Kelis and the Ghostbusters actor were staying at the same hotel while in London and that he has attended a number of her recent live shows. It is reported the pair have been "getting close for a while" after first meeting back home. "Whatever it is that has brought them together, and however unlikely it seems, they are both single and are having fun despite the fairly big age gap," the newspaper quotes a source as saying.
At 72, Murray is almost 30 years older than 43-year-old Kelis but, as the same source points out, any age gap may have been bridged by their shared life experiences. Both are recently bereaved, with Kelis' husband Mike Mora having passed away in March 2022 while Murray's costume designer wife Jennifer Butler died the year prior.