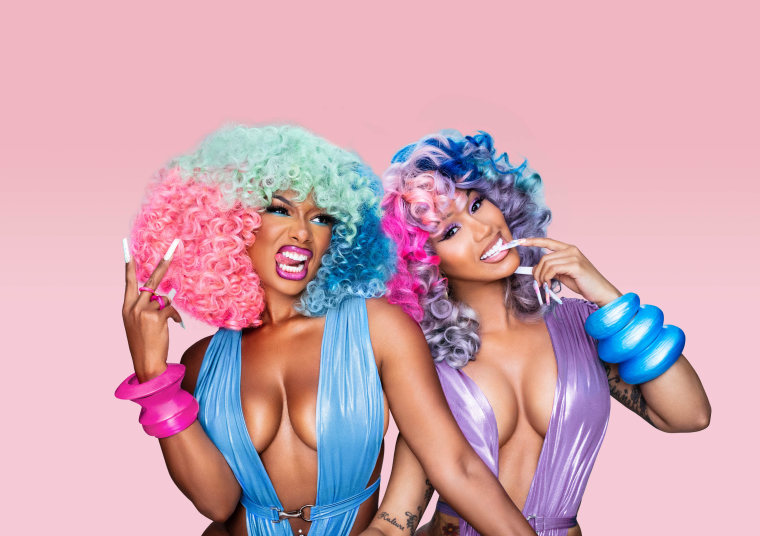 Cardi B and Megan Thee Stallion have taken the stage at the 2023 VMAs to perform "Bongos," their new collaborative single. Watch footage below. Released last Friday (September 9), "Bongos" reunites Cardi B and Megan Thee Stallion after their 2020 smash hit "WAP."
"Bongos" is Cardi B's first lead single of the year after spending 2023 in feature mode on tracks like Offset's "Jealousy," Latto's "Put It on da Floor Again,", and FendiDa Rappa's "Point Me 2." Megan Thee Stallion, the featured artist on "Bongos," hasn't released a song since the run of singles on the lead-up to her 2022 album Traumazine. In May, she told InStyle that she was "focused on healing" over her music career after a turbulent few years that saw Tory Lanez prosecuted for shooting her in the foot after a party in summer 2020. He was convicted of three felony counts and sentenced to 10 years in prison.
For more coverage of the 2023 MTV VMAs, follow our live blog here.