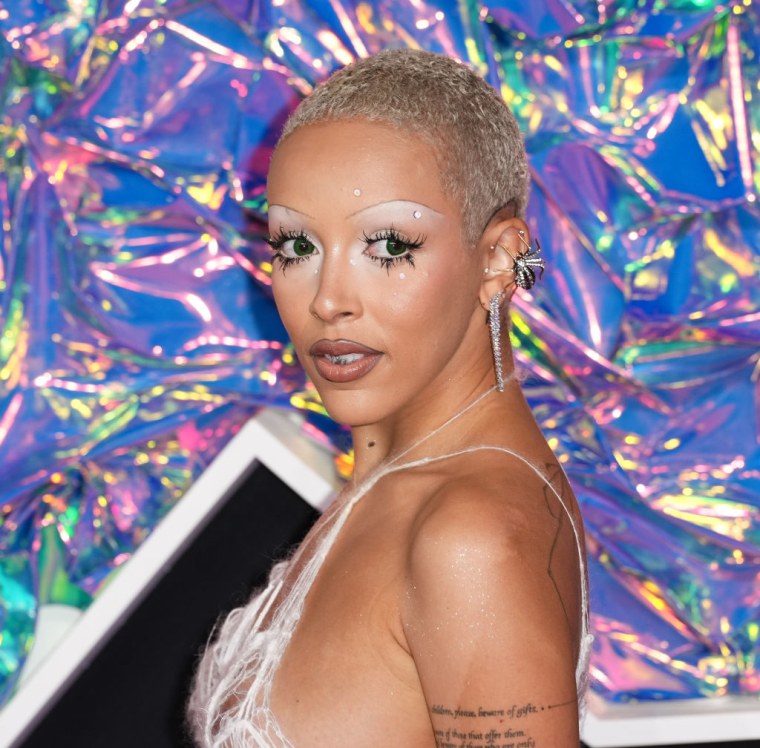 The roll-out of Doja Cat's new album Scarlet has been a bumpy ride, with the pop star criticizing and subsequently losing a large swathe of her online following (and seemingly enjoying the process). The noise around Doja's atagonistic stan relationship had died down a little but, as CNN reports, was revived this week over an unlikely subject: Filipino street food.
A week ago Doja dropped "Balut," the final single to be taken from Scarlet prior to its release. The song is a confident flex but left some fans confused by its title. Hopping on Instagram Live, Doja explained that she named the song after the popular dish served in the Philippines, Vietnam, and Cambodia.
Balut is fertilized bird eggs that are then boiled or steamed and eaten from the shell. Though it is something of a delicacy in Southeast Asia, balut is often used to make those with western palates squirm.
Doja Cat took the food and used it as a metaphor for her fans and the changing face of social media.
"I named the song 'Balut' because it signifies a bird that's being eaten alive," she wrote in an Instagram Story shared on September 17. "It's a metaphor for Twitter stans and the death of Twitter toxicity. The beginning of 'X' and the end of 'tweets.'"
However, that definition fell short for some of Doja's followers who, perhaps ironically, took to Twitter to share their views. "Eaten alive? Who eats balut alive? Girl, you don't need to shame my culture if you don't understand it," said one user.
Another tweet, which has been viewed over 9M times and gained over 100k likes, used a crying emoji and read: "Mind you a balut is a fertilized duck egg."
It's worth pointing out that Doja Cat is a fan of balut. Speaking on Instagram Live she told her fans that it reminded her of liver. "It was almost like you can tell that it's a small [serving] that is high [in] fat. I can taste the vitamins in it. You just know that [it is] good for you immediately," she said while explaining the song title. "I liked it. [But] I don't think I had it properly. It was still warm," she added.
Scarlet is out now. Doja Cat will be on tour with opener Ice Spice later this year.