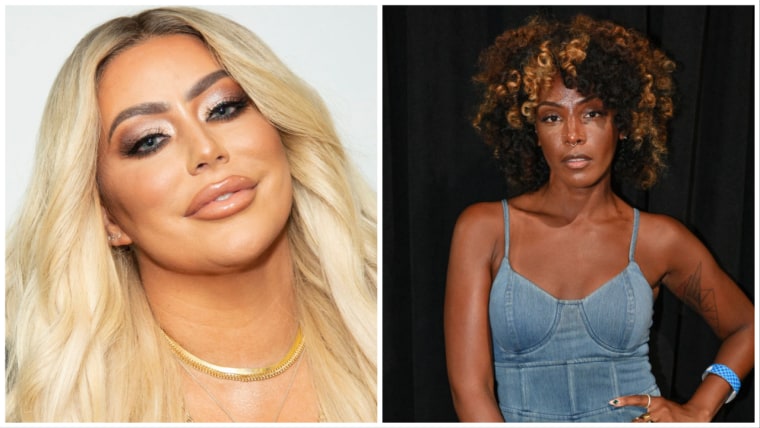 Aubrey O'Day and Dawn Richard, who worked with Sean "Diddy" Combs as part of the girl group Danity Kane, have come out in support for Cassie Ventura after she filed a sexual abuse lawsuit against the music mogul. Cassie, who was in a relationship with Combs for over a decade, has accused him of rape and physical abuse during their time together. Combs denies all of the allegations.
"Been trynna tell y'all for years. Prayers up for this queen 🙌🏼 @cassie," O'Day wrote on Instagram stories. In a repost of a story on the lawsuit, she captioned, "Only day ya'll are gonna put some respect on my name when I tell you things."
She echoed this sentiment on Twitter, writing "I stay trying to tell y'all.." alongside screenshots of recent interviews in which she has spoken out about her time working with Combs.
Dawn Richard, shared her own statement on Twitter shortly after news of the lawsuit broke. "Praying for Cassie and her family, for peace and healing," she wrote. "you are beautiful and brave. ❤️."
In a separate statement to Rolling Stone, O'Day said, "I am in full support of Cassie. It isn't easy to take on one of the most powerful people in this industry and be honest about your experience with them. I know what her heart is feeling right now, because I have done so as well." She added, "May her voice bring all the others to the table, so we can start having more transparent conversations about what is actually happening behind the scenes. There is a lot more to all of our stories!"
During a December 2022 episode of the Call Her Daddy podcast, O'Day claimed she was fired from Danity Kane in 2008 because she "wasn't willing to do what was expected of [her] — not talent-wise, but in other areas."
"You know, I have such a love-hate with it all because I don't think I would have been able to be so successful in so many other areas had, I not been trained under Diddy," she told host Alex Cooper. "He was the hardest person that you can work for, and it was torture. And not the work part of it, but the other stuff — mind games," she continued. "There was a lot of betrayal, there was a lot of lies."
"Diddy would be like, 'You're not hot anymore. Like, what happened? You don't have any curves. I can't get people to think you're my good-looking person,'" O'Day said in the interview. "And there was no #MeToo at that time. There was no protecting anyone at that time. You signed a million NDAs and a million contracts that took away your rights."
Danity Kane formed in 2005 as part of the Making the Band television series and signed to Diddy's Bad Boy Records. They split in 2009 but have occasionally reunited in subsequent years, most recently in 2018.