Nicki Minaj Reveals Final Release Date for The Pink Print
The rapper will release her new album just in time for the holidays.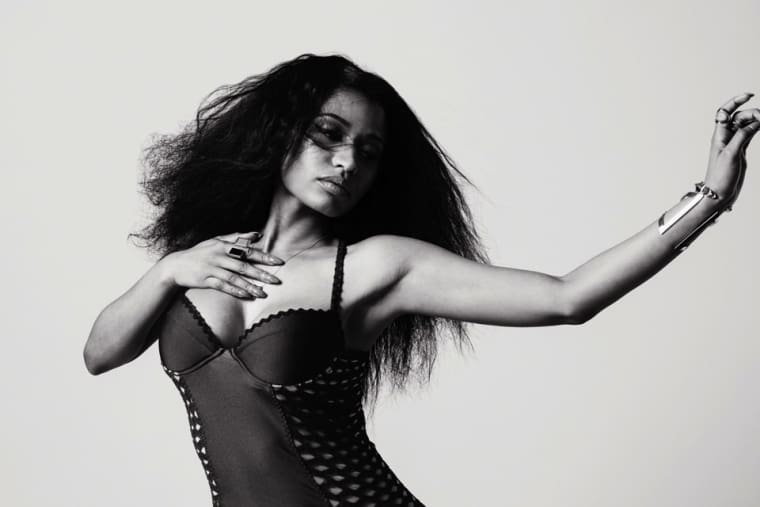 Nicki Minaj revealed the actual release date for her much-anticipated (and oft-delayed) new album, The Pink Print, on Twitter Tuesday night:
11.24 The Pinkprint

— Anaconda (@NICKIMINAJ) September 10, 2014

It was previously reported that the rapper and current FADER cover star would release the new effort on November 28, which was quickly denied by Minaj. While it's still a couple of months away, Minaj hasn't wonted for activity; From the heartbroken radio-pop single "Pills N Potions," to teasing Drake with the summer's ass anthem "Anaconda," to a handful of guest verses and remixes of tracks by Usher, YG, Young Thug, Rae Sremmond, Juicy J, Wiz Khalifa, Lil Herb, Soulja Boy and, oh, Beyoncé. Minaj has soundtracked the season, album be damned. And though she continues to polarize fans and critics by straddling both the pop and, well, popular hip-hop worlds, Minaj told us recently that such an embattlement has served its purpose.
"I remember when I started doing mainstream stuff," she said in our FADER Issue 93 cover story, "and I was like, 'Oh my god, are they gonna like me, or are they not gonna like me?' At the beginning, I was very nervous. I felt like my pop music made me have to retell my story. My credibility as an MC—I never thought I would have to explain that. I thought it was so evident that I belonged here [in hip-hop]."
The Pink Print is due, finally, on November 24.