Listen to Grimes' Eclectic 'Bedtime Mix' for BBC Radio 1
The Canadian musician shared a playlist with BBC Radio and also spoke about working on her upcoming album.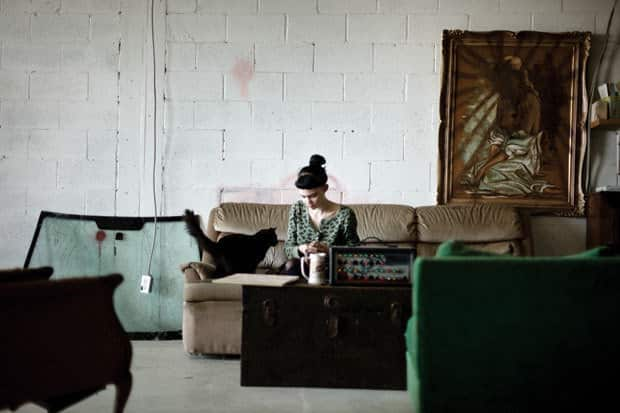 Grimes was on BBC Radio 1 last night to share a mix that included Portishead's "Roads," Aphex Twin's "Xtal," Majical Cloudz's "Bugs Don't Buzz," and even Patsy Cline's country classic "Sweet Dreams." On the same program, Grimes spoke about working on her follow-up to Visions, her breakthrough album on 4AD. "I feel very good and stressed out, if that makes any sense," the Canadian star told BBC 1 Radio host Annie Mac. "I'm kind of thinking about making a double album—halfway crazy experimental, halfway pop...I'm trying to figure out how to put them together." Meanwhile, as we wait for new Grimes material, check out her recent video for "Go" that she directed along with her brother.