Dev Hynes' "Everything Is Embarrassing" Demo Lends Insight into Producer/Singer Relationships
Everything is embarrassing...and complicated.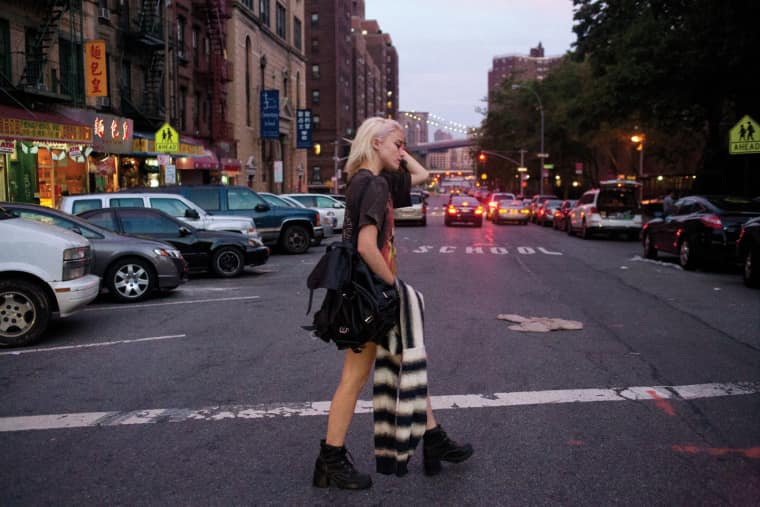 Tucked in with the two rejected Britney Spears demos that leaked earlier this week was an mp3 of Dev Hynes' early sketch for Sky Ferreira's "Everything Is Embarrassing." We didn't think too much of it at the time—Hynes has been known to perform the song at his own shows—but as Stereogum points out, it may actually be an interesting lesson on the working relationship between producers and performers.
While addressing this relationship in her FADER cover story, Ferreira mentioned that it "bothered" her that Hynes introduces "Everything Is Embarrassing" as "a song he wrote for Sky Ferreira" when he performs it himself. "My music is precious to me even though I don't completely do it myself," she said, explaining that she'll rewrite lyrics and generally rework a song until it becomes her own.
Hynes—who was wading through a similar spat with Solange at the time—admitted that these comments from Ferreira had "annoyed" him in his own FADER cover story a few months later. "Hynes says that Sky made some structural changes in the vocals that made the song even better, but he's proud of the core he wrote and loves to perform it," wrote Alex Frank.
A listen to the demo posted below—it's distinct from the final song (like Ferreira says) but not all that much (as Hynes will tell you)—just goes to show how complicated crediting can be in a close producer/performer relationship. But, as Ferreira has since summed it up on Twitter, a good song is a good song.
I recorded the song because it's a good song. I think that's all that should matter.

— Sky Ferreira (@skyferreira) September 24, 2014
The song wouldn't have been the same if someone else recorded it (I'm not just saying that because I made minor changes).

— Sky Ferreira (@skyferreira) September 24, 2014
& I'm forever grateful to @devhynes & @arielrechtshaid

— Sky Ferreira (@skyferreira) September 24, 2014