The xx's "Intro" Has Been Ripped off (Again)
Hugo Boss' new sunglasses ad features a pretty bad clone of the UK band's brooding 2009 album track.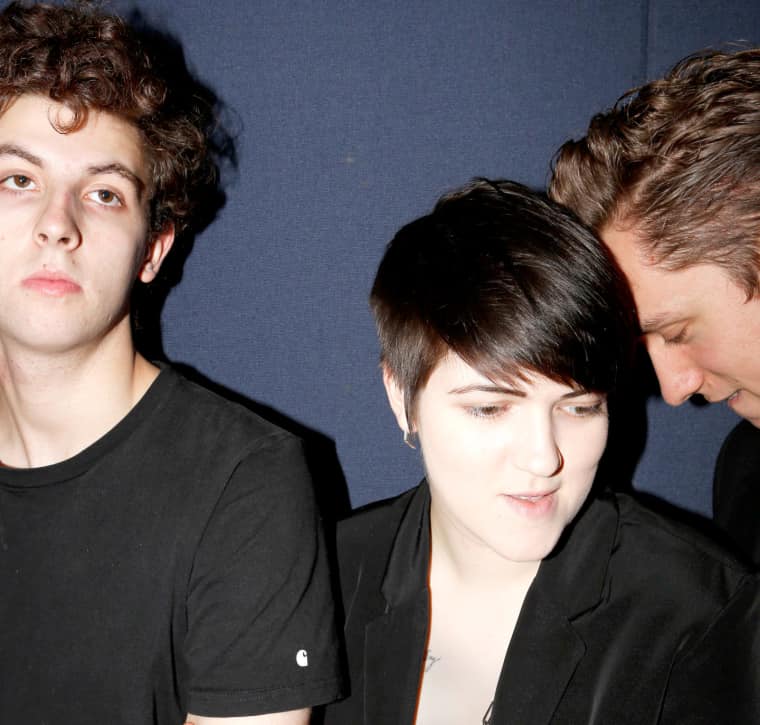 The xx's "Intro," the moody yet hopeful instrumental that opened their debut album xx (2009), appears to have been the model for fashion brand Hugo Boss' shady new sunglasses ad—watch and wince below at the clumsy cover. The xx's label Young Turks made their feelings very clear, calling out the brand on Twitter: "as a firm built around original design, isn't it odd that you'd pay for such a poorly disguised fake?"
It's not the first time "Intro" has been nabbed to set the tone for a tough sell. In 2013, it was used without permission by a Croatian organization in an online ad campaigning against gay marriage. The xx were quick to respond that they "didn't, and would never, approve the use of our music by this organisation. To be clear, we unconditionally support the equal right to marriage regardless of sexuality."
A happier hook-up was its use in soundtracking the BBC's general election coverage in 2010, deftly painting a picture of the confusion hampering public opinion on who to vote for (watch the super literal video below). The xx were behind this one, with Jamie xx popping by the Newsnight offices a few months later to teach host Jeremy Paxman a thing or two about remixes.
In sideways-related news, Aphex Twin recently spoke to The FADER about his hobby of cloning tracks. In an unused interview excerpt, he went on to chat about the industry around cloning. "I mean, you can get companies that recreate samples to save you money," he said. "Like, if you want to sample someone's record. A good example was the Busta Rhymes one with that Knight Rider tune. I think he got a professional company to remake it."
While Young Turks had no further comment on this particular case of—poorly executed—cloning, it seems The xx's uncanny ability to quietly articulate a whole world of unspoken feelings is yet to wane. Just last week, Willow Smith jumped on another early The xx track, "Basic Space," sampling it on her new single, "Your Love V2." Brace yourself for the brands to catch on to this one, five years late.
Update: October 7th, 2014—The Hugo Boss video has been removed from YouTube due to a copyright claim from UMPI, which are the initials of Universal Music Publishing International who look after the publishing of The xx's music.