I Interviewed Snoop Dogg And He Did Not Share His Weed With Me
Style Editor Deidre Dyer ​talking socks and drop curls with Snoop Dogg.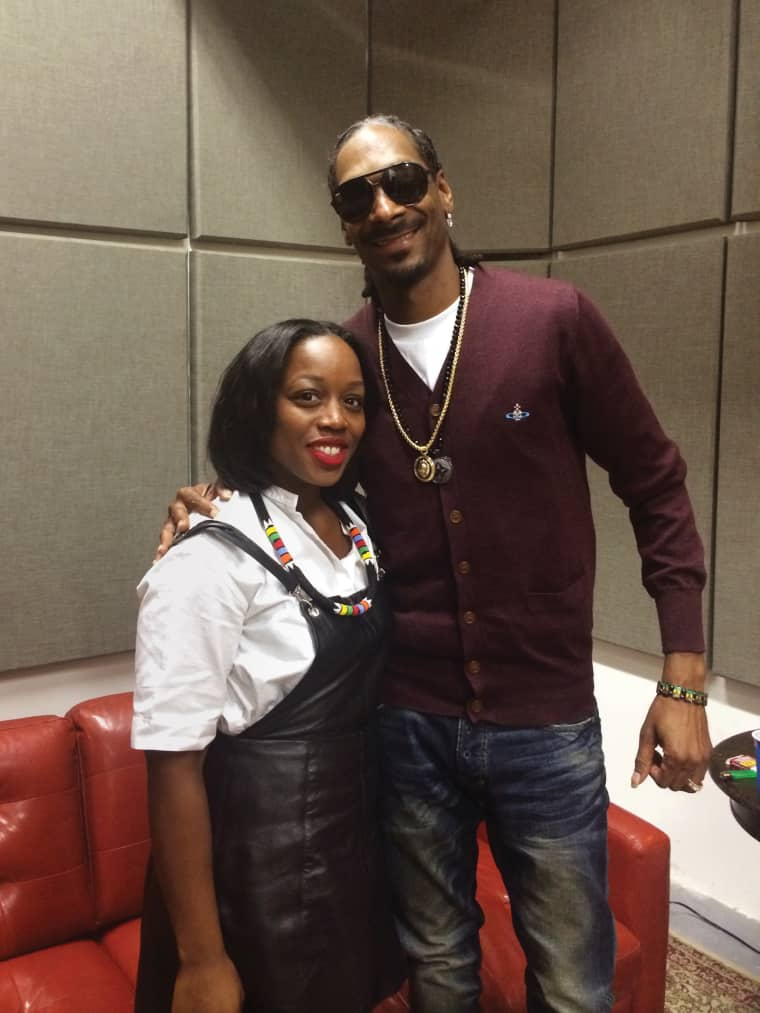 My mother freaked out when I told her I was going to interview Snoop Dogg. His penchant for smoking weed and smooth-talking compelled her to advise that I wear a gas mask and keep my wits about me. Filing her warnings away at the back of my mind, I flew out to Los Angeles to chat with him about The Art of Inspiration, a three-sock capsule collection with Sweden's Happy Socks inspired by Snoop's new hobby: painting. This would only be my second time in LA, and I was fretting over few things: namely, what I would be wearing when I met Snoop and, since I've worked with a number of rappers, whether or not he would even show up for the interview.
As I was only in town for two and a half days, I had to hit the ground running. After eating a semi-healthy breakfast and fussing with my look, I left the hotel and headed to the studio in Culver City where the interview was scheduled to take place. Snoop was about an hour late, which is relatively on time for a rapper. When he arrived, smartly attired in a maroon Vivienne Westwood sweater, straight-leg jeans and loafer-type sneakers, he was extremely apologetic for his lateness. He looked up at the room full of media people and Happy Socks representatives and said, "Sorry to keep you muthafuckers waiting."
Oddly enough, I wasn't nervous at all while chatting with him one-on-one. Despite his reputation as a gangster rapper and a thug, Snoop was more like a stoner Bill Cosby: happy, high and ready to break out into old funk and R&B songs at a moment's notice. He was extremely chill and very funny. Though he pulled continuously from a blunt during our 20-minute conversation, he did not offer me any of his weed. By far, the most surreal moment of the entire interview was when I asked about his pimpish mannerisms and flamboyant clothes. Snoop spoke about his desire to be immaculately groomed at all times, just like the pimps of old. He flashed his manicured nails, adorned with tiny gold crystals, while explaining the intricacies of Shirley Temple curls.
Just when I thought his swagger couldn't mesmerize me any more, Snoop relived the day he showed up on the red carpet at the MTV Video Music Awards with two women on leashes. Snoop took his time in retelling the legendary story, describing every detail with precision and care. Clearly, he didn't realize that while he was just living out a regular day in the life of a rapper, the rest of us were watching with our jaws on the floor. Snoop lives in his own magical world. It was trippy and fun to step into his universe for a little bit and see his crazy life through his own eyes.
From the magazine: ISSUE 94, on stands October 21st. Pre-order a copy here.