People Are Freaking Out Over This Willow Smith Instagram
Jean-Paul Gaultier and the Venus de Milo breaking the internet.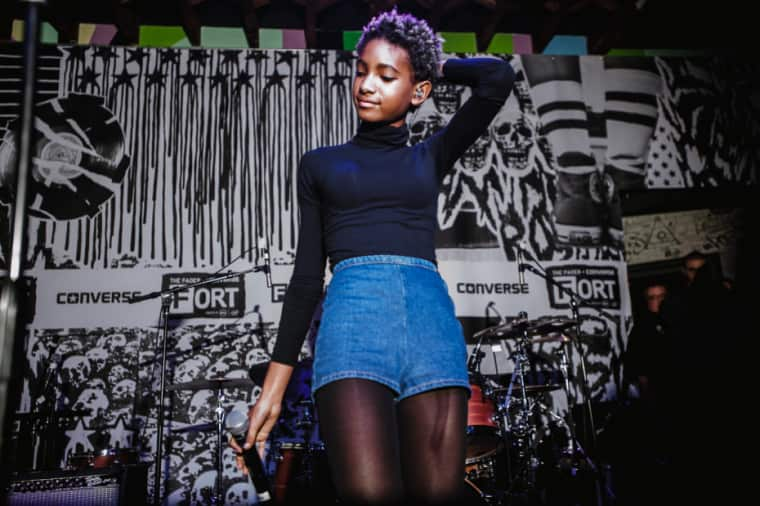 Willow Smith posted a photo of herself wearing a Jean-Paul Gaultier top from Gabriel Held's vintage VFiles collection screenprinted with the torso of the Venus de Milo. Predictably, certain sects of the internet went ape shit over the 14-year-old's "provocative" "topless" photo choices. Willow has since reposted the image on her Twitter with the new caption "when did the women's body start being something to hide? #freethenipple"
As that very movement would attest, a long, long time ago. It's not news that breasts in general make the internet either uneasy or overly excited, but factor in Smith's age and you've got a veritable #scandal. Held, stylist and master of the Throwback Thursday, addressed the internet's skittishness concerning nudity in fashion and art, telling The FADER, "there are some images...like that 2003 Gucci campaign, that would probably be more controversial if they came out today. Look at all of these police issues, look at everything happening in this country: it all speaks to a larger trend where we seem to be culturally backsliding."
If you want more Willow (the musician) go rewatch her performances at The FADER Fort back in October.
Lead Image: Angela Weiss / Getty Images.