Jerry Paper Feels "Halfway Zen"
The Brooklyn songwriter premieres a track about a New Age slacker.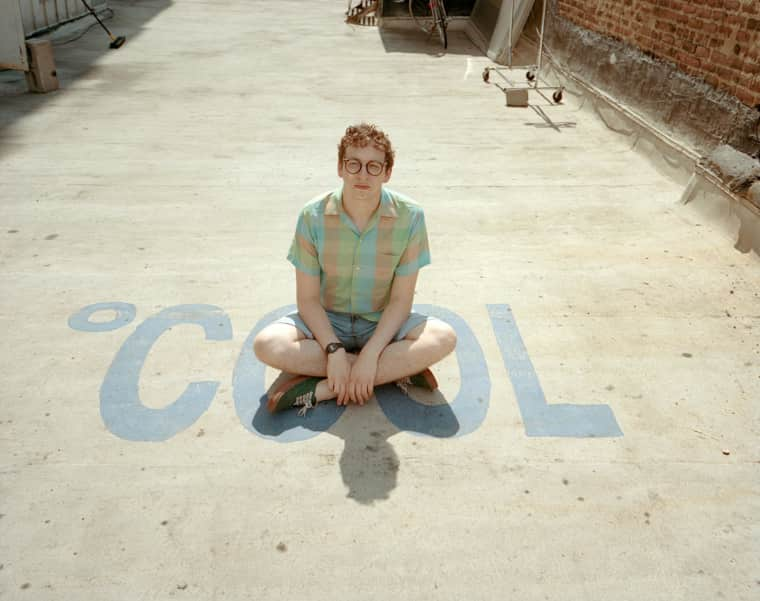 Tacked on to the end of "Halfway Zen," a song from Jerry Paper's new album, is a 30-second skit: Hi, I'm Jerry Paper, the guy behind the music, the songwriter intones in a pitched-down voice. It's a characteristically fourth-wall-shattering moment for the Brooklyn-based eccentric, whose immersive shtick is hinged on a balance of self-aware comedy and genuinely interesting, feel-good songwriting. The first three minutes, pre-skit, are true-blue Jerry Paper pop—all waltzing synths and low-energy vocal schmoozing.

The song's protagonist, Jerry says, is some kind of New Age slacker. "It's sung from the perspective of someone who is seeking enlightenment while completely missing the point," he explained to FADER over email. "The idea isn't only to make fun of her/him, but also to try to get the listener to feel some sort of empathy and to examine their own beliefs and paths, whatever they're seeking." Jerry Paper's new full-length, Carousel, drops March 31st on Bayonet Records (read more about the label here). He's throwing a release party at Brooklyn's Silent Barn with Helado Negro and more; it's on April Fool's Day, duh.