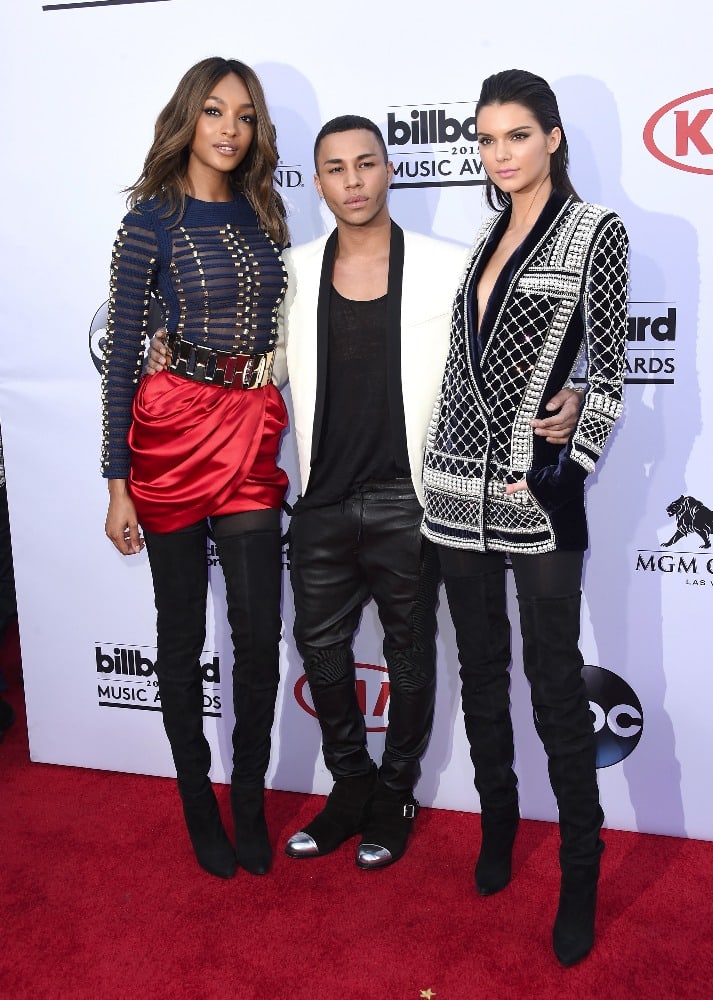 The collection already has an official hashtag: #HMBalmaination. In an interview with Style.com, Olivier Rousteing traced it back to an egalitarian ethos, "[On the red carpet] I'm going to wear my H&M pieces. So many guys are like, "I would like to dress like you." When they see my outfit, I'm going to be proud to say, 'Go and get it.'...The idea [behind the hashtag] is: 'Join the nation.'"
"Join the nation" is an intriguing motto for a brand so often associated with unattainable luxury and high price tags. With his celebrity friends and ubiquitous social media presence, it's difficult to remember a pre-Rousteing Balmain era at all. But he's only helmed the fashion line since 2011, and Balmain has an illustrious past, from its more modest origins at the hand of Oscar De La Renta to Christophe Decarnin's reign from 2005 to 2011.
Decarnin brought the brand into brash new territory, with a focus on embellishments and star power. Since Rousteing has taken over, the brand has become synonymous with a kind of militant sexual power; there is certainly a Balmain woman, and she looks a bit like Kim Kardashian. And now, she also shops at H&M. We don't know anything for sure, but here are some hallmarks you can probably expect from the new collection, which drops November 5th.
Strong Shoulders
Shoulder pads don't cost a whole lot, and in 2015 they make a powerful (and uniquely Balmain) statement.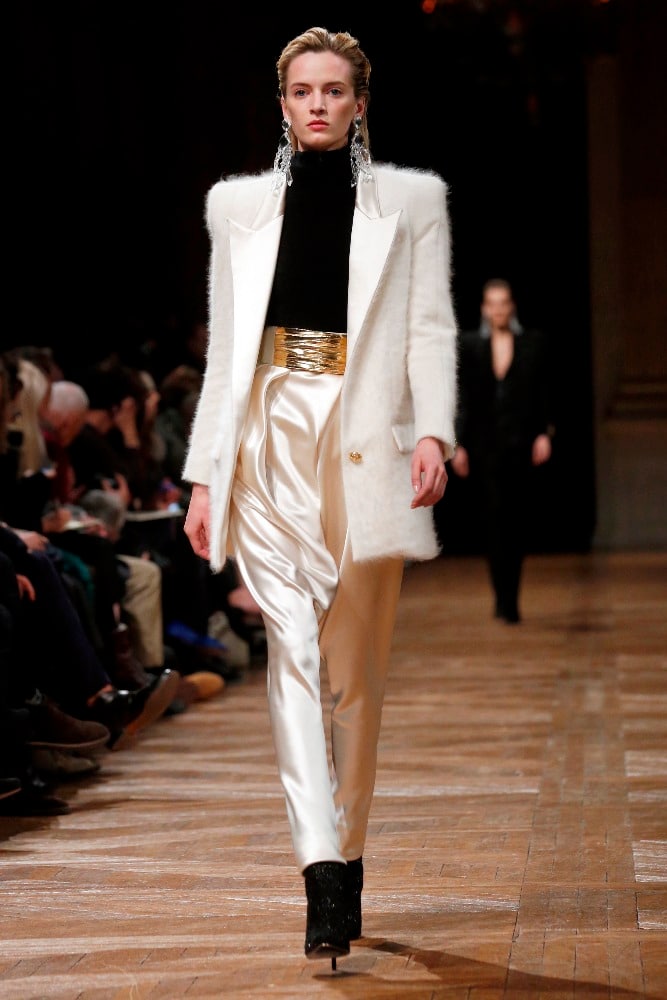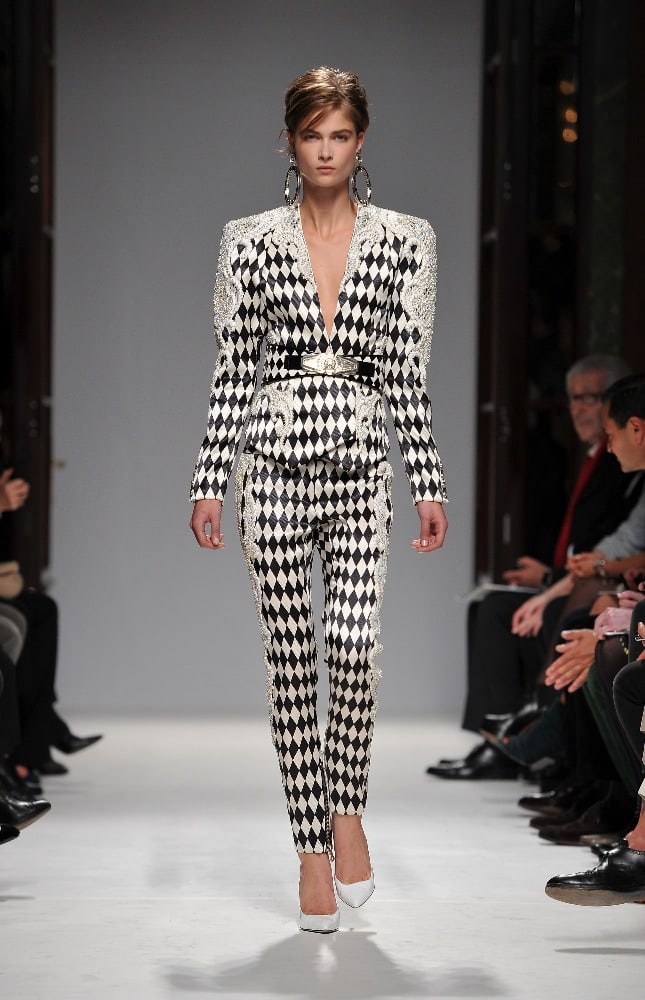 Beaded Embellishments
The embroidery and detailing on Balmain x H&M won't be as elaborate or luxe as the haute couture pieces, but judging from Jenner and Smalls' awards show looks, it will still be present.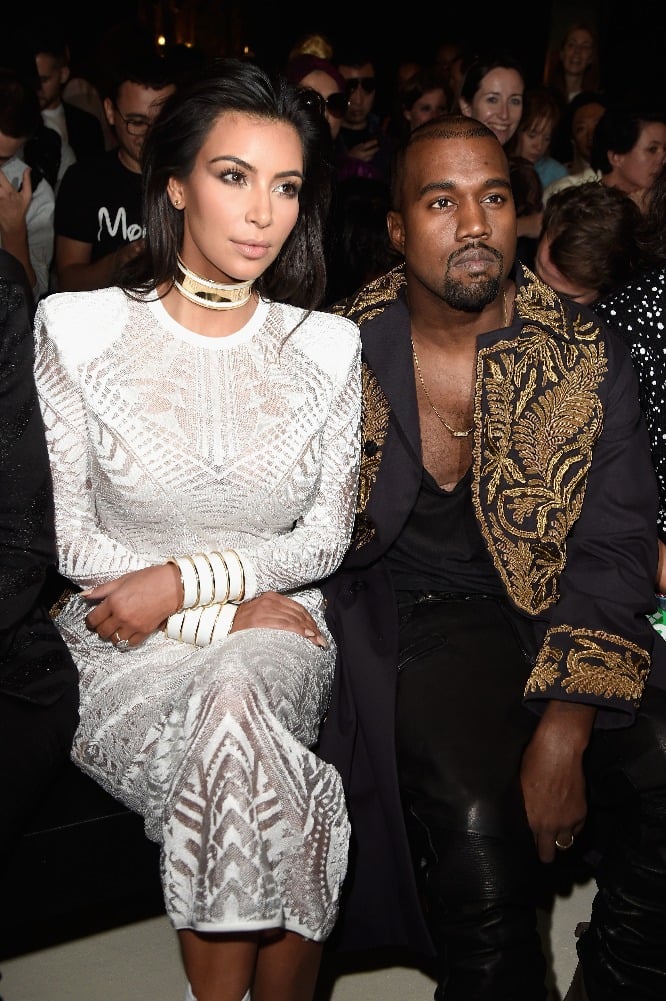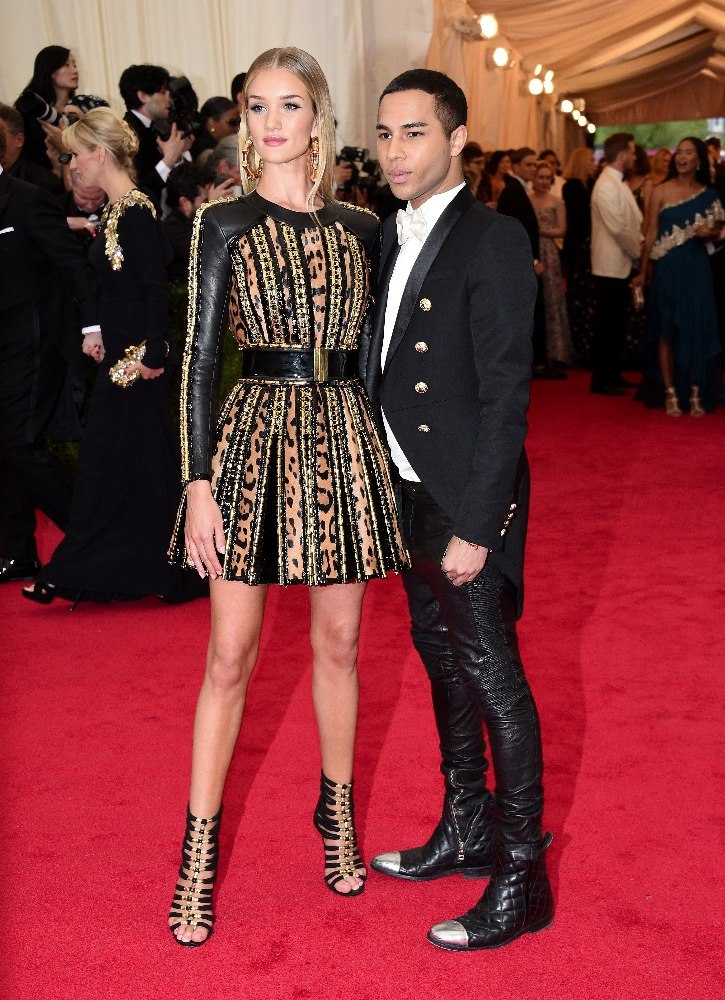 Peek-A-Boo
Sheer panels and cage-like detailing lighten up the heaviness of Balmain's black oufits.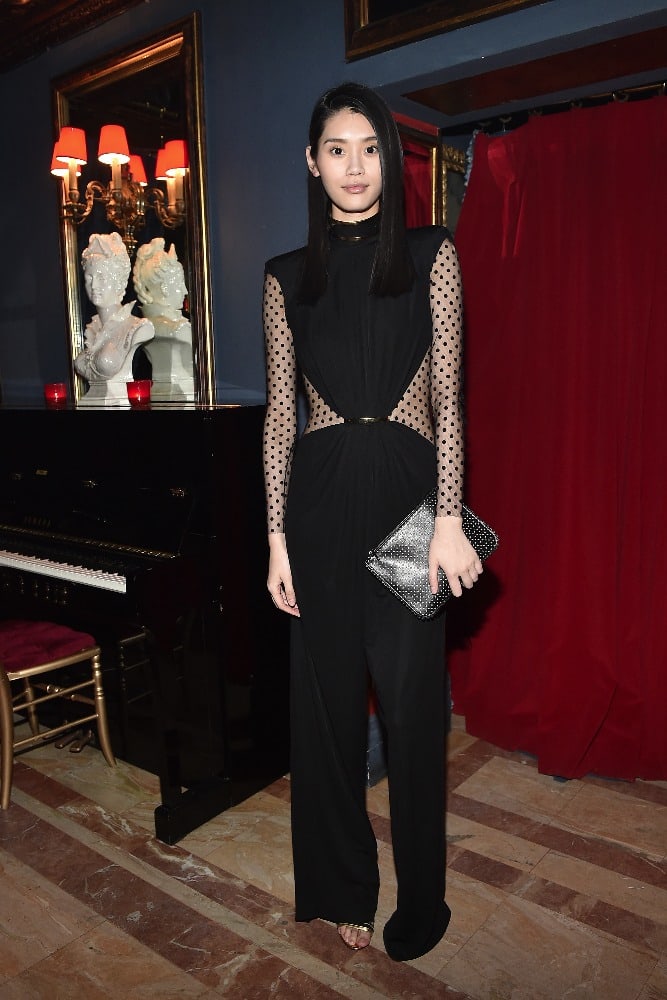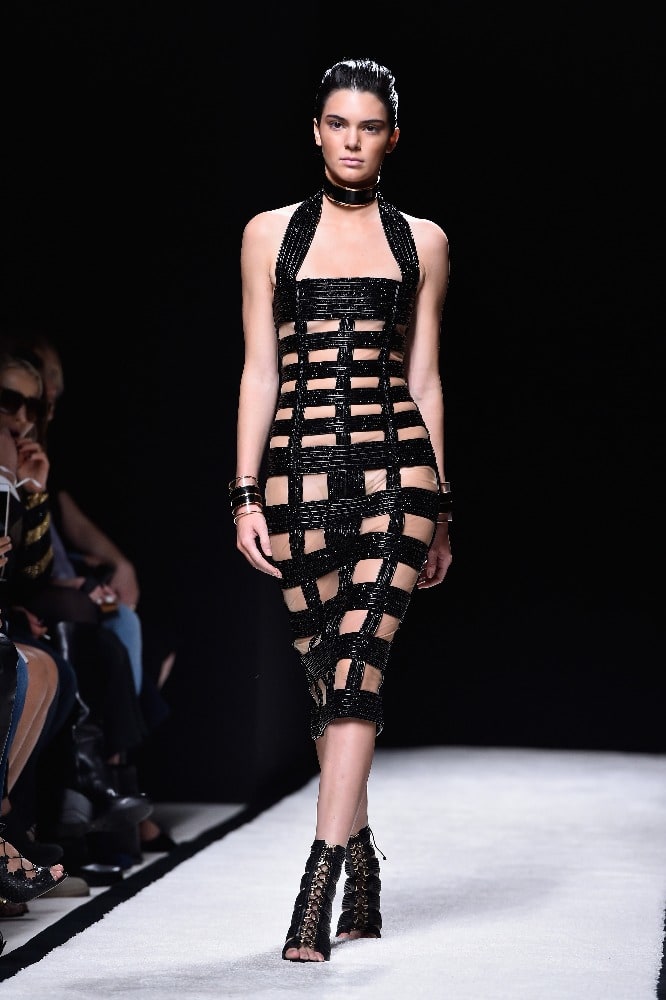 Military Detailing
Burnished metal buttons and sharp tailoring are a staple of Rousteing's designs, especially his menswear.