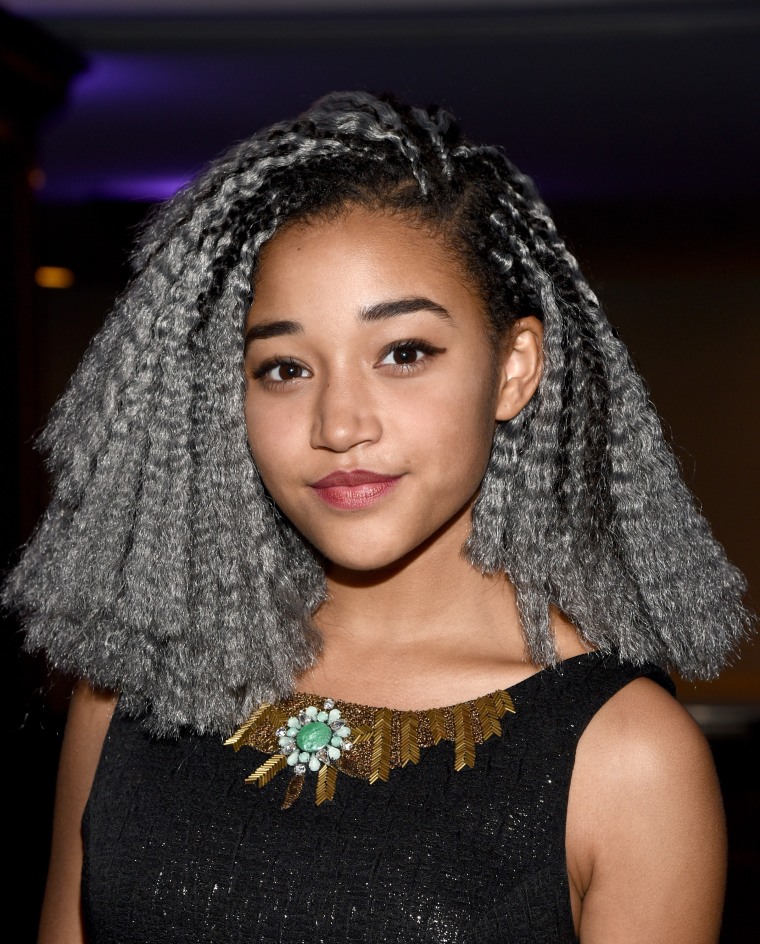 16 year-old Hunger Games star Amandla Stenberg has once again spoken out online against cultural appropriation. According to Us Weekly, this weekend Stenberg commented on Kylie Jenner's Instagram selfie that showed her hair in cornrows: "when u appropriate black features and culture but fail to use ur position of power to help black Americans by directing attention towards ur wigs instead of police brutality or racism #whitegirlsdoitbetter". Jenner allegedly responded, "Mad if I don't. Mad if I do...Go hang w Jaden [Smith] or something". See the selfie at the bottom of this page.
Taking the debate to Twitter, Stenberg elaborated on her points in a thoughtful mini-essay shared as a Twitpic. Highlighting the ways in which black women themselves are either "ignored" or "disparaged" by the media, Stenberg writes: "While white women are praised for altering their bodies, plumping their lips and tanning their skin, black women are shamed although the same features exist on them naturally." She ends with the question, "do female black lives matter too?" Read her full post below.
Meanwhile, it's also been reported that Justin Bieber has spoken out in support of Jenner. A screenshot in circulation appears to show him commenting on the photo at the centre of argument: "Saying she's being racist because she wants her hair in braids is ridiculous." The FADER has reached out to reps of Stenberg and Bieber for comment.
This isn't the first time Stenberg has made her opinions on cultural appropriation heard. Watch her powerful short film on the subject here, in which she asks, "What would America be like if we loved black people as much as we love black culture?"